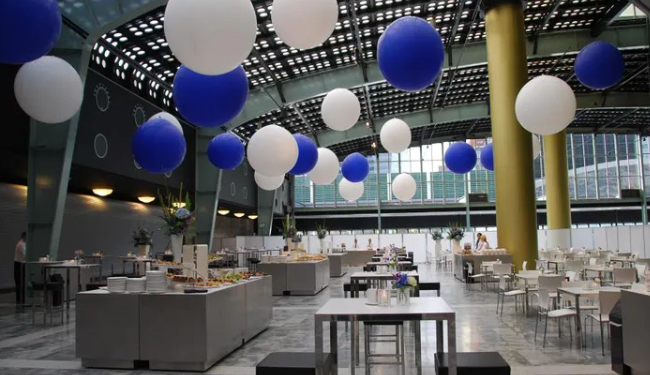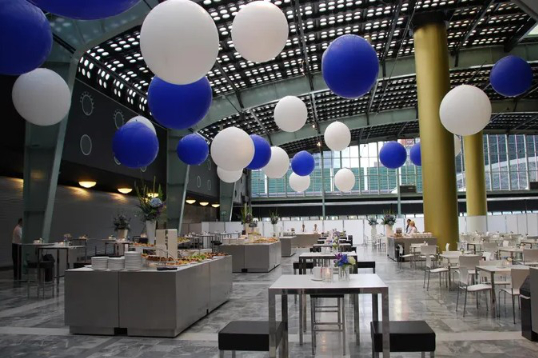 POSTILLION HOTELS
Postillion Hotels has been a household in the Netherlands since the first hotel opened in Bunnik, in 1959.  Each of their eight hotel locations is easily accessible for the modern-day business traveler.
All Postillion Hotels offer multifunctional meeting rooms with modern AV facilities for fairs, conventions, or multiday conferences. A dedicated team of experts knows exactly what is needed for a successful event. Including culinary intermezzos in their restaurants and, of course, the comfortable beds in their stylish hotel rooms.
Postillion Hotel & Convention Centre Amsterdam
Are you wondering where to have your next successful meeting?  The possibilities are endless for unique one-of-a-kind meetings at the Postillion Hotel & Convention Centre Amsterdam.  Offering a convenient and accessible location and connected to a convention centre with various exhibition rooms and 32 unique halls of different sizes. 
At a Glance
252 voice-controlled guest rooms
Plenary room of 1000 square meters with a capacity of 1200 people
Exhibition space of 700 square meters adjacent to the plenary room
Brain Breaks
The Postillion Hotel Amsterdam invented several stimulating energizers for your attendees:
Haka Break: The Haka Brain Break is an energizer to interrupt a meeting or kick-off the day. The emphasis is on movement. Accompanied by a Haka professional, a number of powerful and dynamic pieces from the famous 'Ka Mate' are practiced until the participants are completely revived. 
Yoga Beak: The 'Calm the mind' session starts with a 10-minute meditation to become aware of your breathing and thinking and to allow both to come to rest. This is followed by several 'asanas' to calm the mind, body, and soul.
Shiatsu Break:  During a Shiatsu Break, a short shiatsu massage is given to participants. The application of pressure to specific points of the body promotes vitality and relieves fatigue.

Postillion Hotel & Convention Centre WTC Rotterdam
Located in the heart of Rotterdam, the Postillion Hotel Rotterdam poses as the perfect spot for your next fair, conference, event, or business training.  Elevate your next meeting experience at their Convention Centre, offering 29 unique spaces, a 3,500 square meter exhibition floor, and meeting rooms for 10 to 1,000 people. 
At a Glance
168 guest rooms with full-length windows, an industrial look combined with warm colors
1,000 square meters plenary hall with space for up to 1,100 people
Reception capacity up to 3,500 people
Destination
Rotterdam has an exceptionally well-developed cultural infrastructure encompassing all major art forms: music, the visual arts, film, photography, architecture, the theatre, and ballet. These cultural activities are supported by first-rate museums, galleries, theatres, concert halls, art schools, and other educational institutions. They offer a broad range of high-quality art and culture to surprise and delight any visitor to the city.