Careers
Experience the Difference
Making a career change is an important step that deserves careful consideration. Company culture, values, vision, opportunity, available tools, and resources, to name a few, should align with what's important to you and your success. GC is not too big that you get lost in the shuffle, but large enough to take advantage of global purchasing power, relationships and state of the art technology and platforms that are available 24/7.
Our team members are carefully selected based on their experience, reputation, drive and character. We are comprised of diverse nationalities and personalities from all over the world who share the same philosophy of doing business with honesty and transparency and enjoy the benefits of collaboration with a global team.
If you have experience in the meetings and events industry and are looking for an opportunity to work independently yet derive the benefits of being part of a global team with unlimited earnings potential*, contact us today!
*Commission only.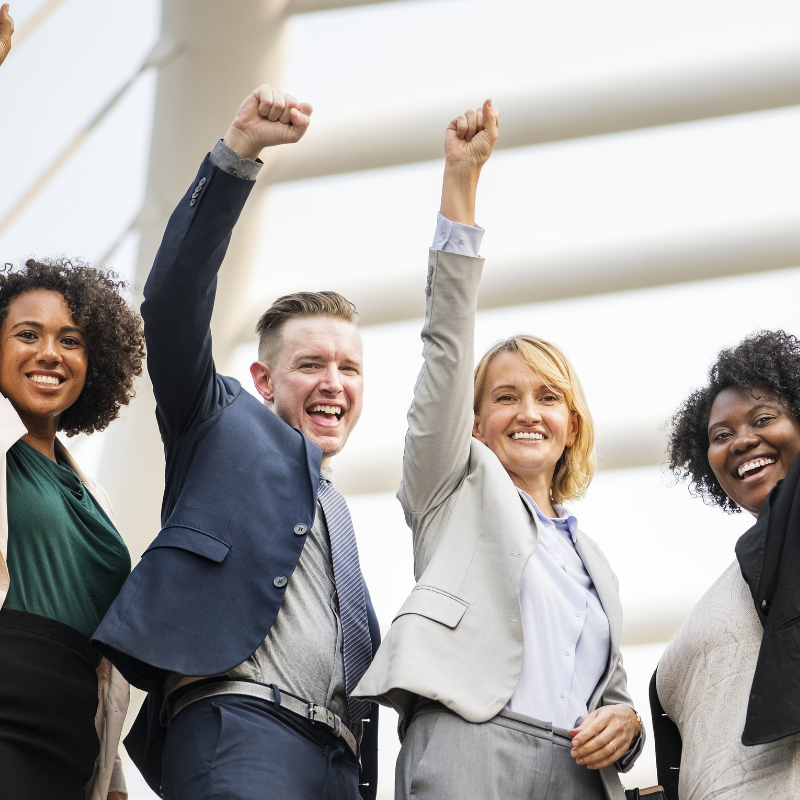 Careers
Team Testimonials
Global Cynergies' is a "relationship" company. We are not so big that you get lost in the shuffle and not so small that we can't take advantage of economies of scale. Moreover, we really are experts at what we do – hotel and venue selection anywhere in the world; and we do it in a way that quietly gets the job done; one meeting at a time. In addition, we are building a community of world-wide team members that want to be part of something that collectively provides value to all constituents, operates with ethical business practices, and does something "good" for the communities we work and live in.

I immediately felt connected to a great team of hard-working individuals. They never fail to educate, motivate, and encourage and guide me through every stage of the business.
– joined 2018 Rhode Island, USA

Lynne McNamara
Director, National Accounts

GC gives me the opportunity to work with incredible team members, unlimited earning opportunities and growth potential. It enables great support, work life balance, and flexibility. GC is not the place for someone who isn't competitive and driven.
– joined 2017 Germany

Katarina Dragojlovic
Director, Regional Accounts

Global Cynergies provides me with the support I need including lightning-fast responses from the headquarters team and a network of colleagues I can collaborate with!
– joined 2017 Texas, USA

Cecil Burdick
Senior Director, Global Accounts

Working for GC has offered me the chance to hold a position in the events industry while maintaining complete control of my life. The flexibility that is possible and the amazing people you meet along the way can't be beat!
– joined 2017 Maryland, USA


Lindsay Schlauch
Director, National Accounts

GC provided an outstanding onboarding program and has been available every step of the way for support. If I don't understand something, a co-worker is happy to step in for clarification. The support network at GC is unreal.
– joined 2017 Arizona, USA

Shannon Dougherty
National Account Manager

Global Cynergies allows me to work together with colleagues from around the world while living my dream as an independent, international hotel and venue finder.
– joined 2016 Vietnam

Luna Hanh Nguyen
Global Account Manager

GC allowed me to actually broaden my career horizons. I'm thankful to have joined such a great organization! I love working for a company that offers so much flexibility, support, and well respected in the industry.
– joined 2016 Massachusetts, USA

Erin Dunphy
National Account Manager

I joined Global Cynergies in March, 2016 and have been impressed with the level of support right from the start. I truly appreciate how caring and helpful the group is with prompt responses and ready to assist whenever needed. I look forward to our mutual success!
– joined 2016 Florida, USA

Sheila Dorsey
Director, National Accounts

Joining Global Cynergies has provided me with the independence and freedom to carve my own path and reap the fruits of my labour. I work from home, decide on how and how much I want to engage with my customers and apply my entrepreneurial skills.
– joined 2016 Canada

Ursula Belanger
Director, National Accounts

Working from home is tough, but when you are surrounded by an amazing team, everything is easier. Even from a client perspective, knowing they benefit from my team's knowledge-share but are able to have one point of contact on a worldwide level is perfect.
– joined 2015 Cambodia

Berangere Gerez-Bordes
Global Account Manager

You couldn't ask for a better, more supportive company to work for – I am confident in saying that and I don't hesitate to talk about it. It's important to like who you work with and that, in my opinion, leads to success – hang in there, you'll get your turn!
– joined 2015 Tennessee, USA

Hilda Pope
Director, National Accounts

I joined Global Cynergies because the company allowed me the flexibility and support I needed to reach my highest potential. I know their goal is to help me be successful!
– joined 2014 New York, USA

Carl Napoleaon
Account Manager

GC has given me the flexibility to take care of my family in the time of need. Meeting others from across the globe is so amazing and everyone is so helpful. I love the GC platform. It's a great way to stay connected and get the answers you need!
– joined 2014 Illinois, USA

Arlyce Musal
Director, National Accounts

Global Cynergies gives me the freedom to work however and whenever I chose, anywhere in the world. I love the independence of managing my own business and at the same time I benefit from the branding and tools of a global leader in the MICE industry.
– France

Heather Deane
Director, Regional Accounts

GC's philosophy of doing business with honesty and integrity really stands out.  I can summarize my experience as It's an easy way to continue your professional career developing new business with the additional benefit of having a flexible schedule.
– joined 2014 Chile

Nicolas Tasiounis
Director National Accounts

Global Cynergies has met & truly exceeded my expectations with the quality of people, the unbelievable support tools, marketing and industry relationships.
– joined 2013 San Francisco,USA

Kathleen McIntosh
Director, National Accounts

I have had the pleasure of working with GC for 7 years and love the feeling of family. The support and resources are excellent and when I need help it's there instantly. Great resources, great team, and great company!
– joined 2012 Toronto, Canada

Cindy Hughes
Director, National Accounts

Coming to work for Global Cynergies has been the best professional decision I have ever made.  I look forward to coming to work just as much as I did on my first day. I can absolutely see myself doing this for many years to come, from wherever I am."
– joined 2012 Czech Republic

Nina Rexroat
Director, National Accounts

One of the most beneficial aspects of working for Global Cynergies is the vast network of team members all over the world providing us with unlimited resources for sourcing. Our Head Office is always there for you, and they support you like you're family.
– joined 2011 California, USA

Louise Barnett
Director National Accounts

They are a growing company with a good reputation in the industry; providing excellent procurement and back office assistance; and most importantly I felt comfortable with their business philosophy and management style.
– joined 2011 Fuveau, France

Claudia Aug
Director, Regional Accounts