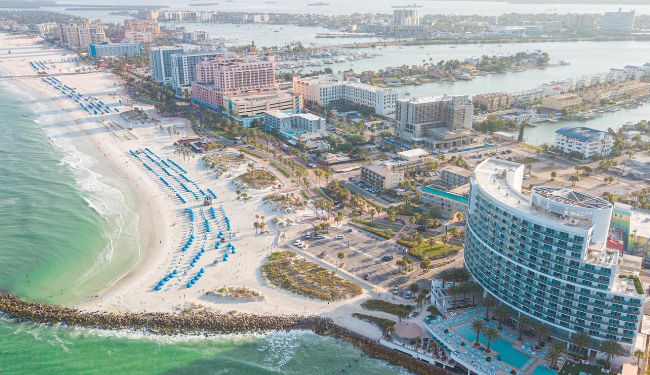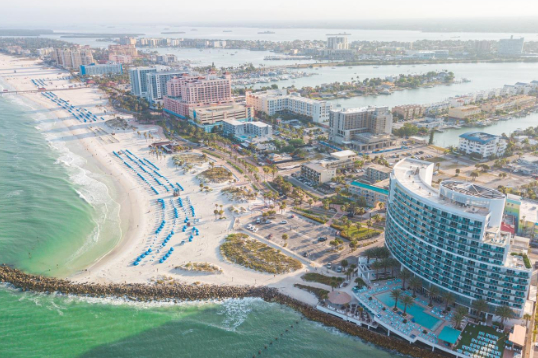 Preferred Partner
VISIT ST. PETE CLEARWATER
With an average of 360 days of sunshine, the St. Pete/Clearwater area on Florida's Gulf Coast is the perfect meeting destination, whatever the season. Complementing 35 miles of award-winning beaches, unique venues with ample meeting space, a vibrant arts scene, and unique boat excursions—all within a 30-minute drive to Tampa International Airport.
Offsite Venues
The options for hosting a meeting are impressive, choosing from classic beach hotels to golf resorts to gleaming downtown properties and unique, off-the-beaten-path treasures.
St. Petersburg Museum of History
You couldn't find a more pleasant place to hold your special event than at the St. Petersburg Museum of History. The ambiance at the Museum brings class and interest to your event through our Evening Rental Program. The St. Petersburg Museum of History is nestled on the beautiful waterfront in downtown St. Petersburg. This unique rental facility features the glass enclosed First Airline Pavilion overlooking breathtaking views of Tampa Bay, The Pier, Vinoy Yacht Club, sailboats at the St. Petersburg Marina, and Straub Park.
The Poynter Institute
The Poynter Institute is a waterfront 49,000 square foot building in the heart of downtown St. Petersburg's bustling Innovation District. The facility boasts breathtaking views of Bayboro Harbor, ample on-site and free parking, and a variety of meeting and event spaces – all within walking distance of downtown St. Pete's hotels, restaurants, and night life.
Tampa Bay Downs
Tampa Bay Downs is the only Thoroughbred racetrack on the West Coast of Florida and is known as one of America's oldest and most well-maintained racetracks.  Tampa Bay Downs first opened its doors in 1926 under the name of Tampa Downs and has since had a long and colorful history.  Facilities include a variety of group meeting space including a casual Clubhouse, upscale Skye Terrace Dining Room, open-air Veranda, and the largest outside venue, the Trackside Pavilion.  The Party Suite seats 50-100 and is a private room featuring a climate-controlled environment with an excellent view of the finish line.
Fun Fact
St. Pete/Clearwater is among the esteemed international list of the 50 best places to travel in 2022, according to the editors of Travel + Leisure. Amazing white-sand beaches, world-class museums and craft breweries earned the destination a coveted spot on the list.

---
Contact your GC Account Executive or email us at [email protected] to plan your next meeting or event!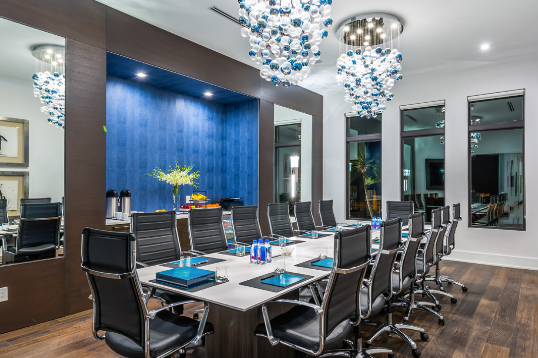 Preferred Partner
EXPERIENCE KISSIMMEE
Kissimmee, Florida is home to more than one million square feet of meeting space, over 70,000 places to stay, and nearly 300 unique meeting venues. This easy-to-access sunny location is a "must-visit" work trip destination that offers the perfect balance of business and unforgettable experiences – all just 25 minutes from Orlando International Airport.
Kissimmee offers exceptional accommodations for events of any size. From boutique-style hotels to big-brand resorts, and even vacation homes for executive meetings, perfect for your next event or meeting.
Non-Traditional Meeting Venues
Did you know that Kissimmee is the Vacation Home Capital of the World®? With 50,000 vacation homes in the destination, Kissimmee is perfect for social gatherings, small board retreats, or incentive trips.
Features Include:
5-15 Bedrooms
Ensuite Bathrooms
Small Communities
Large, Gated Communities
Private Pools
Access to Resort Amenities
Concierge and VIP Services
Easy Access to Things to Do
It Pays to Meet in Kissimmee
With the "It Pays to Meet in Kissimmee" incentive program, you can earn up to $10,000 cash back per meeting. Contact us today to see if your group qualifies for this incentive.

---
Contact your GC Account Executive or email us at [email protected] to plan your next meeting or event!