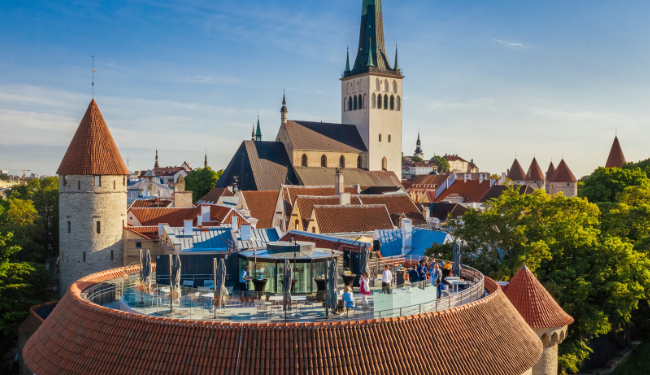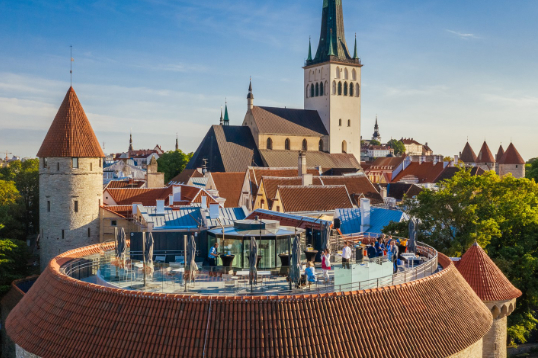 Preferred Partner
VISIT TALLINN
Tallinn enchants with its medieval Old Town, included in the UNESCO World Heritage List, varied districts, and rich urban nature. A lively, year-round cultural scene and culinary delights inspired by local traditions and Nordic cuisine add further layers of interest.
All of the hotels and conference venues are a short walk away from each other. The welcoming and friendly Tallinn Airport is only minutes away from the city centre. And the passenger port is situated right next to the Old Town. With a rich historical heritage, Tallinn offers many unique and intriguing venues for organising events and conferences. At the same time, as one of the world's leading digital countries, e-solutions and innovative thinking are part of our DNA.
Unique Experiences of Tallinn
Organise Your Event on a Train
Go Rail, a passenger rail operator with considerable experience in the carriage of passengers, is happy to offer special events outside of its regular services. The company offers the chance to organise company events, meetings, or seminars on a diesel train, and you will also be able to rent a 126-seat retro train with benches, a 48-seat restaurant train, and a seatless disco train with a dance floor and a turntable.
Visit a Submarine Above Water
The submarine Lembit is one of the most popular main exhibits of the Estonian Maritime Museum in the Seaplane Harbour. As one of the only submarines in Estonian maritime history, Lembit is also one of the few surviving submarines in the world from before the Second World War and held the title of the oldest submarine in water until 2011. Today, it is possible to visit Lembit at the Seaplane Harbour and learn the story of this special submarine.
Adventure in an Underwater Prison
Rummu Quarry has been the mining site of Vasalemma marble, a specific kind of limestone. The main labour force there were once the detainees of Murru Prison, but after the prison was closed, the mining excavator, and buildings there sank. With the rise of the rare lagoon water of Rummu, an underwater museum has been created there today, which can be discovered by diving or by rafts lit at night.
2021, '10 amazing incentive experiences in Tallinn and its surroundings'

Our partner, Visit Tallinn Convention Bureau provides the following free services:
Promotes Tallinn as an international meeting place and incentive destination
Free objective information on top conference facilities, hotels, and services
Free neutral advice on Tallinn's incentive programs
Helps you get in touch with relevant local contacts
Assistance in site-inspections
Free marketing materials for delegates to help promote the event destination
Free public transport for delegates of international events

---
Contact your GC Account Executive or email us at [email protected] to plan your next meeting or event!