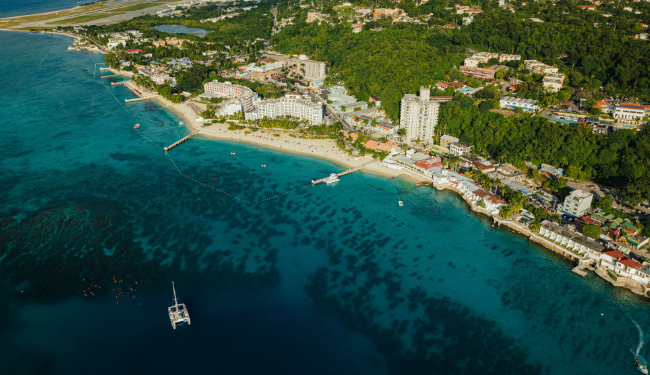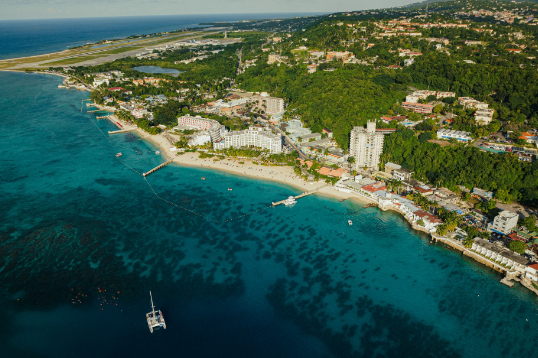 JAMAICA TOURIST BOARD
With great access to the destination and a diverse range of properties to meet all budgets, Jamaica provides planners easy access to a destination that delivers over 150 licensed tours and attractions. With state-of-the-art convention centres, an abundance of shopping, first-class golf courses, great dining, off-site venues and experienced DMC's, Jamaica is your perfect group destination.
Why Choose Jamaica?
Air service: Convenient airlift provides accessibility
Accommodations: Major hotels for the meeting and incentive market
Over 150 attractions: Great activities to design amazing experiences
Great dining and off-site venues
Experienced destination management companies
Convention Centers
Montego Bay Convention Centre: combined total of 139,302 square feet of meeting, exhibition, and ballroom spaces
Jamaica Conference Centre: five conference rooms, three caucus rooms, reception foyer, dining block, and several delegates' lounges and offices
Our Partner
The JAMAICA Tourist Board Groups and Conventions team is prepared to provide a wide array of services in order to support your planning process, while ensuring that you have an exceptional and seamless program on the island. Their experienced team is prepared to support you with the following:
Requests for Proposal (RFP)
Customized site visits
Vendor lists to help you identify unique products and services
Product updates on hotels, attractions, tours, off-site venues, and services
Insider tips and the most up-to-date information so you can really "WOW" your clients
Assist with identifying unique experiences based on the expectations of the group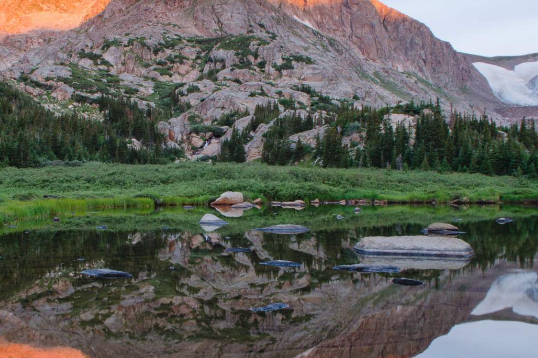 VISIT DENVER
When it comes to meeting planning, Denver has it all: a state-of-the-art convention center; a central location; an international airport; a walkable downtown packed with shopping, dining, nightlife, and cultural attractions; thousands of hotel rooms; and a convention bureau that knows how to create a successful event.
At a Glance
300 days of annual sunshine and a mild climate
Unique offsite venues like Red Rocks Park & Amphitheatre, the Denver Art Museum, the History Colorado Center and the new Meow Wolf Convergence Station
More than 50,000 hotel rooms
DEN is the third busiest airport in the world (2021), with nearly 1,500 daily flights and more than 200 nonstop destinations
Colorado Convention Center has 584,000 square feet of contiguous exhibit space

Facts About Denver
DENVER HAS ONE OF THE MOST WALKABLE DOWNTOWNS IN THE NATION
Denver boasts the 10th largest downtown in America and one of the most exciting and walkable. Within a mile radius, downtown Denver has three major sports stadiums, the nation's second-largest performing arts center, three colleges, an assortment of art and history museums, a mint that produces 10 billion coins a year, a river offering whitewater rafting, more than 11,000 hotel rooms within a short walking distance of the Colorado Convention, a downtown theme and water park, downtown aquarium, and hundreds of chef-driven restaurants.


DENVER HAS ONE OF THE MOST UNIQUE CITY PARK SYSTEMS IN THE NATION
Denver has more than 200 parks within the city and 20,000 acres of parks in the nearby mountains, including the spectacular Red Rocks Park & Amphitheatre. The city has its own bison herd at Buffalo Herd Overlook. Other mountain parks include Echo Lake, at the base of the Mount Evans highway – the highest paved road in North America – and Buffalo Bill's Grave on top of Lookout Mountain.


DENVER IS A CULTURAL CITY WITH A HIGHLY EDUCATED POPULATION.
In its Old West days, Denver had a performance of "Macbeth" before it had a school or hospital. Today, the Denver Performing Arts Complex has nine theaters seating 10,000 people. The seven-county metro area has a self-imposed sales tax for the arts, which is distributed to 300 arts organizations and facilities. Denver's live music scene entertains year-round, ranging from intimate venues like the Paramount Theatre to legendary open-air spots like Red Rocks Park & Amphitheatre, where the Beatles, U2 and many more have played.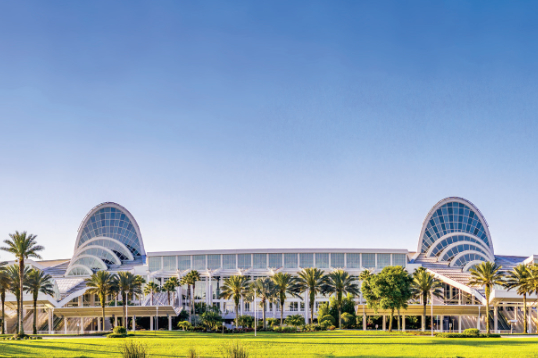 VISIT ORLANDO
Continuously ranked as Cvent's No. 1 meeting destination in the country, Orlando offers everything meeting planners need to create indelible meeting and convention experiences that groups will attend year after year. Planners will discover the state-of-the-art Orange County Convention Center and other imaginative event spaces, hotels, award-winning dining, and world-class entertainment.
At a Glance
150+ meeting hotels
49 convention hotels
Seven million+ combined total square feet of meeting space
200+ unique venues
Convention Center
With 7 million square feet of meeting and exhibit space, the award-winning Orange County Convention Center is one of the best in the country. Recent years have elevated the OCCC into an even more dynamic and sought-after venue, including the addition of aeroponic gardens, new Wellness Rooms, dedicated rideshare pick-up and drop-off locations, and the all-new OCCC Executive Studio — a state-of-the-art digital broadcast center for hybrid conventions and tradeshows developed in partnership with LMG.
74 meeting rooms with 235 breakouts
Just 15 minutes from Orlando International Airport
Three full-service restaurants and eight food courts
Two 92,000-square-foot general assembly areas