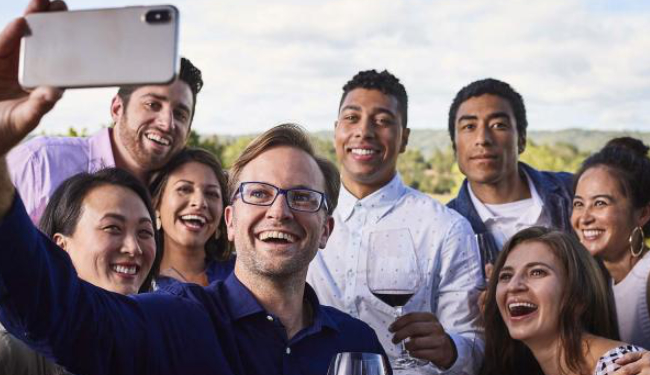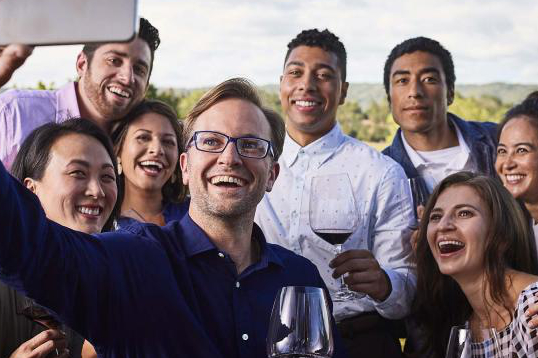 SONOMA COUNTY
Sonoma County offers a first-class meeting destination at the heart of Northern California's famed wine country. Inspire creativity and collaboration at spectacular meeting venues with towering redwoods and a rugged Pacific coastline as a backdrop. And when the meeting adjourns, acclaimed food and wine, relaxing spas, and championship golf courses keep teams energized and entertained. Sonoma County is easy to reach, yet a world away from the everyday.
Unique Off-Site Venues
Get a breath of fresh air, take a break from the conference room, and plan your event or gathering at one of Sonoma County's unique off-site venues.
Bricoleur Vineyards
Situated in the heart of Sonoma County's wine country, Bricoleur Vineyards offers a natural setting for collaboration, celebration, and team bonding. With both indoor and outdoor spaces thoughtfully designed to accommodate different-sized groups and occasions, Bricoleur Vineyards provides a rustic, yet elegant setting, making it the perfect place to gather with your team. The on-site Winery Barn is a 10,000-square-foot multipurpose venue that can host intimate gatherings as well as larger groups.
Francis Ford Coppola Winery
A sprawling estate that includes vineyards, a large swimming pool and a Francis Ford Coppola Movie Gallery. The award-winning winery is perfect for large and small groups — enjoy casual wine receptions privately hosted in a reserved location where you'll enjoy limited production wines or plan a group outing for one of the hosted events like Dancing Under the Stars or a painting night at the winery.
Kendall-Jackson Wine Estate & Gardens
This sprawling estate is the largest and most-well known winery of Jackson Family Wines in Sonoma County and offers sweeping views of rolling green vineyards and immaculate gardens. Host a team gathering on the patio that seats 200, plan a dinner in the Grand Reserve Hall that accommodates 100, or coordinate an evening out at the winery's bocce ball courts, garden tours, and wine tastings.
Our Partner
Sonoma County Tourism (SCT) is the official destination stewardship organization dedicated to promoting overnight stays and creating a sustainable hospitality economy in Sonoma County, California.
REF: Sonoma County (2021,Oct). "Meetings Guide"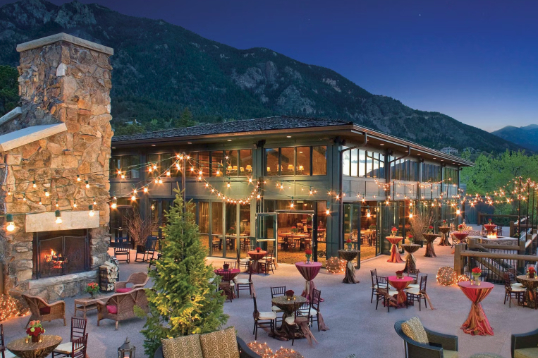 VISIT COLORADO SPRINGS
Choosing the perfect destination can be challenging. You strive to find a place that attendees want to visit with compelling off-site activities and great venues. Colorado Springs is a vibrant southern-Colorado city that sits at the base of Pikes Peak – America's Mountain. Easy to get to and full of adventure, culture and natural wonders, Colorado Springs is a winning choice.
Unique Off-Site Venues
With more than 450,000 square feet of flexible meeting space and stunning natural scenery, Colorado Springs offers a successful and memorable attendee experience. 
U.S. Olympic & Paralympic Museum
This state-of-the-art 60,000-square-foot museum shares the journeys of U.S. Olympic and Paralympic athletes through 12 different galleries and dozens of interactive exhibits. It's perfect for groups of any size, from smaller off-site meetings to a full museum buyout, with state-of-the-art design and technology that allows for easy navigation throughout the exhibit spaces.
National Museum of WWII Aviation
Hold an evening cocktail reception for up to 1,000 guests while exploring the role of aviation in World War II and seeing restored planes from the era. Located conveniently near Colorado Springs Airport, this unique museum will make a plane enthusiast out of anyone.
Ghost Town Museum
A truly unique event/meeting location with the theme of the 1800s old west, Ghost Town Museum is a complete turn-of-the-century town from our local "wild west" past.  This site is in a completely enclosed environment in the old Midland Terminal Railroad facility, an 11,000 square feet structure of timber and stone built in 1899. An excellent venue for receptions, banquets, and any casual private event.
Our Partner
Visit Colorado Springs is the premier marketing organization for Colorado Springs and the Pikes Peak region (El Paso, Teller, and Fremont counties).  From large conventions to small family reunions to leisure tour groups, their staff can provide complimentary services to help support the success of your upcoming event.