---
Originally founded in 1987 as the tourism arm of the Scottsdale Area Chamber of Commerce, Experience Scottsdale became a standalone organization in 2001. Scottsdale, Arizona, offers all of the services and amenities you would expect for your clients: top-tier accommodations, state-of-the-art meeting facilities and hassle-free transportation both in the air and on the ground. It also offers the discovery of something delightfully unexpected – the stirring beauty of the Sonoran Desert. From our exotic cactus blossoms and year-round sunshine to the bright smiles of our residents, Scottsdale's Sonoran Desert creates a welcoming environment that will leave your group inspired.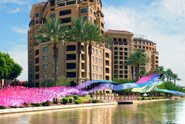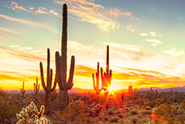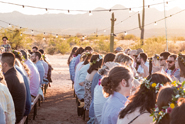 Scottsdale Snapshot:
• Resorts & Hotels: 70+
• Sleeping Rooms: 13,440+
• Square Footage of Individual Meeting Rooms (range): 150 – 24,500
• Off-property Event & Meeting Venues: 45+
• Airports: 3 (Phoenix Sky Harbor International Airport,
Scottsdale Airport, Phoenix-Mesa Gateway Airport)
• Restaurants: Nearly 800 citywide
• Unique Attractions:
– Frank Lloyd Wright's Taliesin West
– Musical Instrument Museum
– Old Town Art & Shopping Districts
– Western Spirit: Scottsdale's Museum of the West
Interesting Fact: Recognized as a Cvent Top 50 Destination since 2013.
Special Offer: Experience Scottsdale offers incentives based on actualized rooms. Contact your GC Account Executive or email us at info@globalcynergies.com for more information about this special offer.


---
Cannes is one of France's most sought-after destinations for meetings and incentives on the Cote D'Azur. The city has catered to such international events as the G20 Leaders' Summit and is recognized today as a cutting edge destination by many international companies that are choosing to organize their meetings in this innovative, dynamic and workable city.
The Palais des Festivals, the Convention Center of Cannes, is one of the most unique convention centers in the world. Situated on the beach in the heart of the city, the Palais des Festivals offers numerous meeting spaces with full views of the Mediterranean, sailboats on the harbor and the Suquet, the old quarter.
• Accessibility: Cannes is a 25 minute drive from Nice International Airport, the second largest international airport in France, servicing 114 destinations a day.

• Hotels: The destination offers 130 hotels with 8,000 rooms in a variety of categories, within walking distance of each other.
• Restaurants: There are over 500 restaurants in the city of Cannes.
• Convention Center: The Palais des Festivals is an 88,000 square meter Exhibition and Congress Center. The venue contains 50 Meeting Rooms, 3 Reception Rooms for up to 1,700 delegates and 5 Auditoriums that can hold from 150 – 2,300 delegates.
• Unique Off-Site Venues: Cannes offers off-site locations such as: The Chateau Mandelieu-La Napoule sitting right on the Mediterranean, perfect for programs for up to 400 delegates. The Le Park Cannes Mougins is an exceptional property that is less than 15 minutes from the Palais des Festivals, filled with ornate terraces, gardens and ponds for groups up to 1,500 delegates.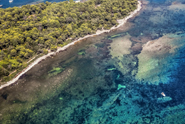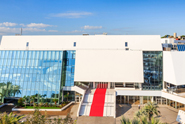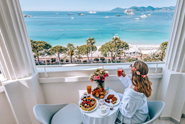 Interesting Fact:
The first International Film Festival opened on September 20, 1946. The atmosphere was light-hearted after the years of war and movie stars couldn't wait to discover the region's charms. In 1954, a young American actress, Grace Kelly, came to the Côte d'Azur with Cary Grant to shoot a film directed by Alfred Hitchcock. She participated in the International Film Festival and met Prince Rainier of Monaco and they married shortly there after.

---
As one of Athens' most iconic hotels, Divani Apollon Palace & Thalasso is the epitome of timeless luxury. Its prime location in the heart of the Athenian Riviera makes Divani Apollon Palace & Thalasso the perfect hotel for a memorable stay in Athens. Divani Apollon Palace & Thalasso is a proud member of the Leading Hotels of the World and has been awarded as Greece's Leading SPA Resort by the World Travel Αwards. This is a luxury Resort Hotel situated in the exclusive area of Vouliagmeni, just 18 kilometers from Athens city centre and 25 kilometers from Athens International Airport. Guests can enjoy beautiful bay views, the pleasure of our private beach and our award winning Spa.
The hotel is an ideal venue for meetings, business conferences and special events. With more than 2,500 square meters of available space, even the most demanding meetings and events can be a success. Our highly qualified and experienced staff is always on hand to assist with the organization of meetings, weddings receptions, banquets or conferences, taking care of every single detail.
At the Divani Apollon & Thalasso we offer four restaurants and an extensive variety of services and facilities that exemplify luxurious hospitality. The hotel features two outdoor swimming pools and a beautiful private beach. Our guests are also spoiled for choice with a variety of activities such as our outdoor tennis court, the picturesque jogging route and a wide selection of sea activities. Divani Apollon Palace & Thalasso is home to Divani Athens Spa and Thalasso Centre. The vast 3,500 square meter spa and Thalassotherapy centre is the only facility offering Thalassotherapy in the Athens region and has been awarded the Golden World Travel Award as Greece's Leading Spa Resort.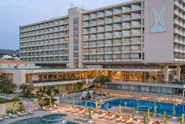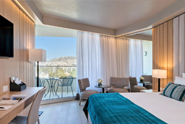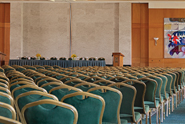 Hotel Stats:
• Offering 280 elegantly decorated rooms including 73 executives and 13 suites
• More than 2,500 square meters of available meeting or event space
Interesting Fact: Member of the Leading Hotels of the World and has been named Greece's Leading Resort by World Travel Awards.
Special Offer: Take advantage of special rates and benefits when you book your next meeting or event at this property. Contact your GC Account Executive or email us at info@globalcynergies.com for further information.


---
Divani Caravel is a proud member of the Leading Hotels of the World, offering luxury and style in the heart of Athens. Located just minutes away from Constitution Square, a short walk from fashionable Kolonaki with its boutiques and famous cafés and restaurants, as well as all the major cultural points, such as museums, galleries, and theaters. The hotel is also located just 33 kilometers from the International Airport of Athens. The hotel is the ideal base from which to visit the key attractions of this beautiful historic city.
Each one of the hotel's 471 rooms, including 109 executive rooms and 44 suites, offers a harmonious blend of modern convenience and classical charm. With a choice of multi-functional rooms and unparallelled service, Divani Caravel offers a fantastic venue that can cater to all kinds of meetings, business conferences and special events.
Among the pleasures of a trip to Athens, a city famous for its art, culture and fashion, eating well has always been one of the greatest enjoyments. Divani Caravel offers 3 restaurants, each with its own personality. The Peak Health Club & SPA is located at the rooftop of the hotel, literally bathing in the sun, and boasts fantastic views of the city, making workouts more enjoyable.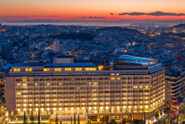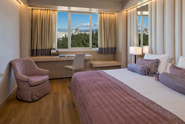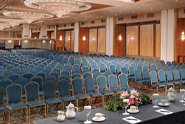 Hotel Stats:
• Offering 471 rooms, 109 executive rooms, 44 suites
• Featuring 16 modular meeting rooms with over 43,000 square feet of space,
making it the ideal venue for conventions, congresses,
seminars, weddings and large incentives
Interesting Fact: Member of the Leading Hotels of the World and a winner of Greece's Leading Business Hotel Award.
Special Offer: Take advantage of special rates and benefits when you book your next meeting or event at this property by contacting your GC Account Executive or email us at info@globalcynergies.com for further information.


---
Located between Ku'damm, KaDeWe and the Memorial-Church, this privately run business hotel offers all of the comforts expected of a Leading Hotel of the World: elegant design in 238 rooms and 40 suites, a bar, restaurants and the spacious Palace Spa Berlin with pool, sauna area, ice grotto and a light-flooded gym with modern training equipment from Technogym.
The Hotel Palace Berlin has 278 luxury rooms and suites, furnished and equipped with everything today's traveller needs and has been a member of "The Leading Hotels of the World" since 2005. The hotel is the ideal setting for your meetings, conferences, seminars and other kinds of business events: with 2,600 square meters of event space and 18 function rooms, 16 with daylight, this business hotel provides the perfect setting for any kind of event – whether you're hosting a large conference with 900 guests in the ballroom or an exclusive dinner.
Start the day at our breakfast restaurant Bon Dia, featuring a large buffet with tea bar and a live cooking station. At lunch check out the Lobby Lounge where we serve light lunches or a three-course menu in a relaxed atmosphere. Our restaurant, beef 45, serves tender, sous-vide cooked premium meat with an incomparable taste. Talk about business or just meet with friends while enjoying a drink at Hotel Palace Berlin's House of Gin, THE gin bar in Berlin with 150 varieties of gin on the impressive menu.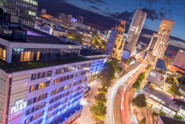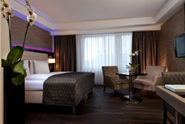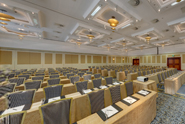 Hotel Stats:
• With 238 rooms and 40 suites
• Featuring 18 function rooms, with 2,600 square meters of event space
Interesting Fact: In July 2017 the Hotel Palace Berlin successfully completed the renovation of its luxury suites on the 9th floor. The newly refreshed suites distinguish themselves by a modern mix of luxurious furniture and fresh colours. The highlight of the 9th floor is the Royal Suite with 240 square meters and an extraordinary view of the Kaiser-Wilhelm-Memorial-Church and the City West.
Special Offer Receive these benefits when you book at The Hotel Palace Berlin.
• complementary welcome coffee on first meeting day
• complementary office
• free upgrade to next higher room category for your VIP guests
• free sparkling wine reception before your evening event
Book & Consume by date: 31DEC20

---
The Royal Savoy Hotel Lausanne is an integral part of the great hotel history of Lausanne. It offers 196 rooms and suites, state of the art facilities, an exclusive restaurant-terrace, lobby lounge, cigar lounge, Sky Lounge and wellness area. The historic building with its remarkable park is completed by a new building that blends in harmoniously with the elegant structure. Its location in the vibrant Ouchy district of Lausanne, just a stone's throw from the train station and Lake Geneva, underlines the typical atmosphere of the Swiss-Romande metropolis.
The Royal Savoy Hotel Lausanne is the ideal place to host your meetings and events, with 10 meeting rooms ranging from 30 to 574 square meters; all offer natural daylight and the latest technical equipment.
Lausanne, located on the shores of Lake Geneva, is the 4th largest city in Switzerland and is known as the Olympic Capital. It is home to the Olympic Council along with other international companies. With its famous medieval Cathedral, the Opera, Béjart Ballet, several museums and a world-renowned university the city is a bustling hub of various activities. Lausanne is always ranked as an essential city to visit on the Grand Tour of Switzerland. There is plenty to see in the region, including the Lavaux vineyards, which is a Unesco world heritage site. A boat trip on the old paddle steamers is another activity which offers the opportunity to visit many other towns and villages.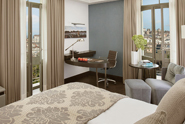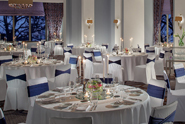 Hotel Stats:
• 196 rooms and suites ranging from 28 to 345 square meters
• 1200 square meters of modern event spaces – the largest of any hotel
in Lausanne
Interesting Fact: Dating from 1909, this legendary hotel has added to the lustre of Lausanne's fame as a refuge for royalty and aristocrats from around the world. For many years, the Spanish royal family made the hotel their home in exile, and Thailand's king also spent much of his youth in residence here.
---
Contact your GC Account Executive or email us at
info@globalcynergies.com
to plan your next meeting or event at one of these amazing destinations!