---
First opened in 1896 as the Grand Hotel Royal, Corinthia Hotel Budapest remains among the grandest in the city. Meticulously renovated, the hotel's rich history blends seamlessly with state-of-the-art features, such as an original 19th century spa, elegant eateries, two bars and the city's largest hotel conference facilities.
The Hotel offers the best meetings facilities in the city, complete with cutting edge technology and free, fast Wi-Fi, and an exquisitely restored Grand Ballroom. The Valletta Exhibition Centre offers over 740 square meters of event or display space while the versatile Valletta Conference Centre can be partitioned to create up to 12 syndicate rooms, or opened to create large event spaces with break-out and refreshment areas.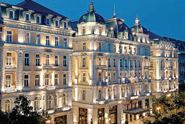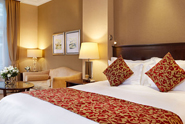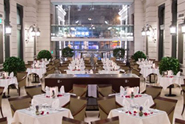 Hotel Stats:
• 438 hotel rooms with a view of Budapest's streets and courtyards, as well
as all the luxuries you'd expect from a grand hotel.
• 28 meeting rooms with total meeting space of 25,000 square feet
Interesting Fact: For the fifth time, Corinthia Budapest has been recognized as Hungary's Best Luxury Hotel.


---
Located minutes from shopping malls, museums and Lisbon's underground system, the Corinthia Hotel Lisbon is an ideal base from which to explore. Gaze out over stunning views of the city, relax in the urban refuge of the spa and unwind after a day's sightseeing with chefs on show at live cooking stations.
Corinthia Hotel Lisbon offers unparalleled levels of elegance, connectivity and intuitive service for conferences of any size. Welcoming up to 1,400 delegates, our Conference Centre features 16 rooms, each with natural day light, while the two boardrooms of the Executive Club Sky Lounge offer stylish, well-suited spaces with stunning views over Lisbon, all complete with free, fast Wi-Fi throughout the hotel.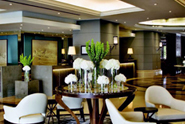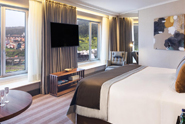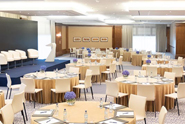 Hotel Stats:
• 518 contemporary rooms feature air-conditioning, free Wi-Fi, and tea and coffee
making facilities, plus flat-screen TVs.
• 16 meeting rooms on the same floor, all flooded with natural daylight and
boasting a capacity of up to 1,400 delegates in a multi-purpose
32,000 square feet.
Interesting Fact: The prestigious Forbes Travel Guide has announced the FTG Awards in which Corinthia Hotel Lisbon is one of the 5-star hotels recommended in Lisbon!


---
Rated among the city's finest, Corinthia London combines grandeur and heritage with modern freshness. Featuring seven penthouses, two world-class restaurants, the award-winning ESPA Life at Corinthia spa and much more, the hotel is a destination in itself, minutes from the West End and the River Thames.
Combining cutting edge, elegant meetings spaces, including a stunning Victorian Ballroom for up to 250 guests, state-of-the-art technology and free, high speed Wi-Fi throughout, Corinthia Hotel London presents the ultimate in 21st Century luxury.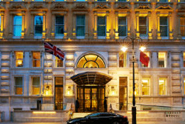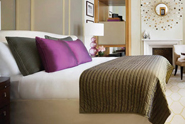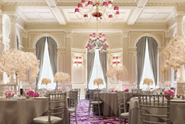 Hotel Stats:
• 283 upscale rooms and suites come with free Wi-Fi, flat-screen HDTV, and
Nespresso machines. Luxe en suite bathrooms have marble fixtures and
rainfall showers.
• 9 meeting rooms totaling 7,000 square feet
Interesting Fact: Corinthia London has joined forces with iconic British bike-maker Brompton to offer guests an alternative way to explore the city – on a brand-new fleet of electric and classic bicycles. Guests will saddle up to see the city's offering from a new perspective in bespoke amber-coloured Corinthia designed bikes.
Special Offer: Reserve at least 10 rooms for your next function or event at Corinthia London and receive a complimentary upgrade to a suite for a VIP guest with our group upgrade offer.


---
Corinthia Hotel Prague offers 22 fully-equipped meeting rooms, spacious breakout zones and themed restaurants. Supported by cutting-edge technology, including free, fast Wi-Fi throughout the hotel, fine catering and highly-trained staff, this is an outstanding venue for your business event.
Elegantly furnished, spacious rooms and stunning city views alongside stylish restaurants and bars combine to provide a comfortable retreat for all guests in the heart of Prague. A minute's walk from Vyšehrad metro station, this posh hotel is just 3.2 km from Prague Astronomical Clock.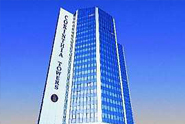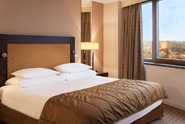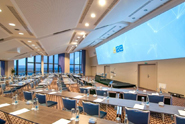 Hotel Stats:
• 539 contemporary rooms and suites come with free Wi-Fi, flat-screen TVs
and tea and coffee making facilities.
• 24 meeting rooms with over 118,000 square feet
Interesting Fact: For the fifth year running Corinthia Prague has been recognized as one of the Czech Republic's Leading Business Hotels.


---
Situated on Nevsky Prospect in the heart of St Petersburg, the Corinthia Hotel St Petersburg offers stunning views of the city from an unbeatable location. Explore the museums, shops and historic sites of Russia's cultural capital before retreating to the opulent surroundings and impeccable welcome of Corinthia.
Boasting the largest five-star conference and meetings facilities in the city, and with the space to welcome up to 1,000 delegates, Corinthia Hotel St Petersburg is the ideal venue for events of any size. Furthermore, the hotel holds The Samoilov Museum, which is available as a unique backdrop for any occasion. In addition to its central location on the Nevksy Prospect, the hotel's comfortable rooms, elegant dining spaces and destination bars provide the perfect cosmopolitan retreat for guests.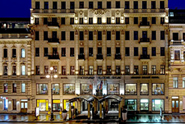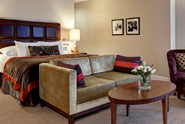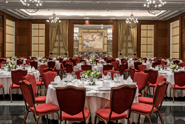 Hotel Stats:
• 388 plush rooms with classic decor
• With a 1,000-guest capacity, 17 meeting rooms with over 12,000 square feet
Interesting Fact: In 2019, Corinthia St Petersburg was recognised as "Russia's Leading Business Hotel" and "Russia's Leading Conference Hotel" for the seventh time at the World Travel Awards.
---
Contact your GC Account Executive or email us at
info@globalcynergies.com
to plan your next meeting or event at one of these amazing properties!