---
Amba Hotel Marble Arch is a unique hotel that's the perfect destination whether you're attending a conference or simply experiencing London and its many charms. With outstanding modern, facilities and features, as well as comfortable, modern rooms and expert staff, we're sure you'll enjoy your time at one of the best hotels near Oxford Street.
As a four-star hotel, you can expect absolute comfort and impeccable service whether you are hosting a small meeting or a conference for 500. And you will find yourself just a stone's throw from shopping hotspots such as Oxford Street and Mayfair, as well as a host of famous London landmarks including Madame Tussauds and Hamleys. Once you return, relax and enjoy a delicious meal in one of our fabulous restaurants or bars.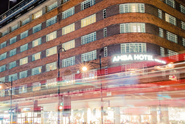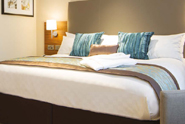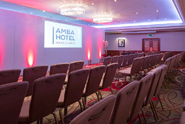 Hotel Stats:
• 692 spacious modern guest rooms
• 12 meeting rooms equipped with the latest technology, totaling 12,000
square feet

---
Right in the heart of London and boasting magnificent views of the Tower Bridge, The Shard and The River Thames, the Tower Hotel offers an ideal location for a meeting, event or city getaway. No detail is overlooked as our team comes together seamlessly to deliver exceptional events from the initial enquiry to service delivery on the day of the event.
The Tower Hotel's rooms have been designed to reflect the individual style and character of the hotel itself, with an interior infused with Art Deco features. The Tower Hotel's dedicated meetings and events facilities are on the hotel's top floor, offering an unrivalled range of rooms, all of which are air-conditioned and enjoy exceptional views.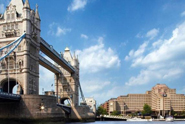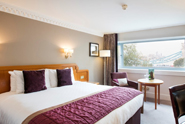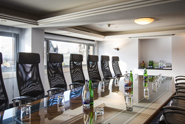 Hotel Stats:
• 801 bedrooms including 18 suites and special access rooms, overlooking
the London skyline
• 19 Meeting rooms, totaling over 37,800 square feet

---
Rotterdam is a young, dynamic metropolis and home to Europe's biggest port, and is often called the "Gateway to Europe" because it is the hub of Europe's greatest maritime cluster. Rotterdam is also a preferred location for such entities as the European seat of Boston's Cambridge Innovation Center, The Erasmus Center for Entrepreneurship as well as our own Erasmus University, with the Medical School and the School of Management playing an important role in Europe's academic landscape. Rotterdam is often referred to as a living lab, where the science and tech developed at the technical universities is put into practice in everyday life.
It has a thriving business community and rapidly developing diverse population. The city has achieved all of this thanks to its drive to reinvent itself after WWII as the city for the future. The result is the Rotterdam of today: innovative, resilient and future-facing. Rotterdam has a compact city center where venues, hotels, restaurants and locations for a wide variety of leisure activities are within walking distance of each other. As Rotterdam Partners Convention Bureau we provide support with organizing international conferences, exhibitions, meetings and business events.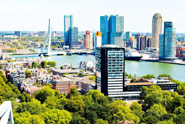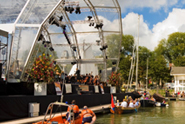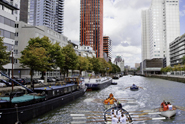 • Rotterdam has three purpose-built convention centers, the largest of which
can accommodate up to 10,000 delegates
• The city has around 8,500 hotel rooms across all categories
• There are 14,500 guest rooms within easy access via public transport
Interesting Fact: Global Cynergies enjoyed their recent awards event at the SS Rotterdam, the largest ocean-going steamer ever built in the Netherlands and now permanently moored and available for meetings and special events..


---
The Alex is one of Dublin's most stylish hotels, listed by Conde Nast and Forbes as one of Dublin's trendiest and best hotels in Dublin. The hotel offers a retro industrial 1950's feel throughout and the design of the hotel reflects the former tram-yard that passed through the area. It offers a mix of art deco and the clean lines of mid-century.
The hotel's excellent meeting facilities feature six flexible event spaces; on the ground floor the Rovos room will hold up to 40 and the Odyssey will hold up to 120. The main meeting and events space can subdivide into four sections comfortably taking 35 in each section or 200 when fully opened in a cabaret style. All rooms have natural daylight and are fitted with the latest technology & Wi-Fi.
The Alex offers an endearingly chic vibe, with guest rooms outfitted with herringbone throws from Foxford woolen Mills, an Irish heritage brand, 1950's style radios and bedside electrical outlets. Executive level rooms offer access to the executive lounge, a funky room with regularly replenished snacks and drinks. The hotel is in the Dublin city centre less than 10 minutes from the convention centre and close to shopping, restaurants and cultural sites as well accessible to business areas.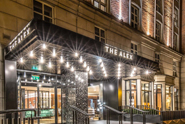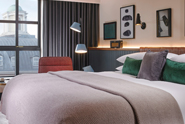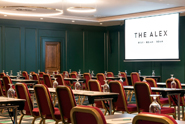 Hotel Stats:
• 103 guest rooms, 4 Suites, 1 junior Suite, 26 Executive Kings – 52 Classic Kings,
20 Classic Twin rooms
• 6 meeting rooms totaling over 4,300 square feet
Interesting Fact: The Alex was listed in 2018 by Conde Nast as one of the trendiest Hotels to stay in Dublin and its design company, twenty one spaces, was shortlisted for its design. In 2019 Forbes listed it as one of the best hotels.
Special Offer: Q1 2020 special DDR offer @ €55 including plenary, 2 refreshment breaks, light lunch based on min 30 pax. For any bookings made through April 2020.
• An additional complimentary coffee break & and super-fast complimentary Wi- Fi


---
Boasting an ideal location that connects Denver's vibrant downtown area with all of the charm and attractions of the local Uptown Neighborhood, Warwick Denver offers a true urban retreat in the Mile-High City. The meeting space features floor to ceiling windows and all meeting rooms include an abundance of natural sunlight. Our exclusive skyline space, located on the 15th floor of the hotel, offers magnificent views of the cityscape.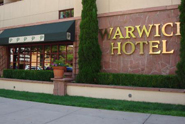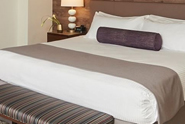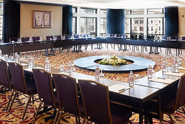 Hotel Stats:
• Spacious 216 guest rooms
• Features over 10,000 square-feet of inspiring and versatile meeting, event,
and banquet space
Interesting Fact: Introducing Gattara, an Italian-American Eatery that features Neapolitan style pizza's, cat-themed cocktails (our name is based on an old Italian word that means "woman who cares for cats", with much of the same love we dedicate to caring for our guests), a daily breakfast buffet, and weekend brunch with bottomless mimosa's.


---
The Warwick New York Hotel is centrally located on the corner of 54th street and Avenue of the Americas and is where classic style meets modern luxury. This iconic hotel, built by William Hearst in 1926 for his wealthy friends and celebrities, has been totally renovated for today's discerning travelers.
The 4-Star, 4-Diamond hotel is known for its large rooms and suites, a great location, and friendly professional staff. The newly renovated meeting and event spaces feautres natural light and state of the art audio visual equipment.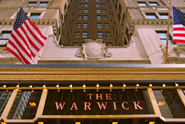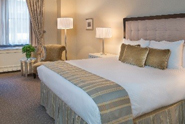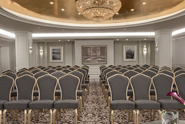 Hotel Stats:
• 426 elegant large rooms and 67 suites
• 8,000 square feet of flexible spaces for 10 to 250 people
Interesting Fact: The Warwick New York also proudly features in the backdrop of the famed photo "Lunch Atop A Skyscraper", standing tall beneath the dangling boots of ironworkers taking a lunch break at 900 feet above ground while Rockefeller Center was being constructed.
Special Offer: Spring is in the air at the Warwick Hotel New York, when you book your next meeting or event enjoy a 3% rebate on your actualized total with a minimum spend of $10,000 or more. Valid for programs staying 01MAR20 – 30JUN20.


---
Warwick Seattle is a well located 3-star hotel in Downtown Seattle and offers 231 guest rooms and suites. The Seattle lodging market has ranked in the top five US markets over the past few years. The city benefits from a diverse base of demand generators, including corporate headquarters of several Fortune 500 firms, one of the top US cities for biotech and biomedical firms and home to top tier medical research institutes and health foundations.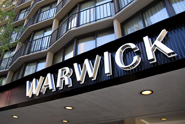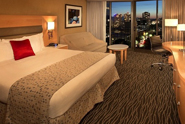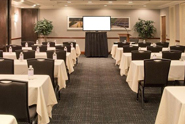 Hotel Stats:
• Relax in true comfort and style in one of our 231 spacious king or double
queen bedded rooms.
• Meetings and events are enhanced with Northwest styling and amenities
in 1,170 square feet of space.
Interesting Fact: The Warwick Seattle Hotel is home to Margaux where Executive Chef Chris Zarkades offers Northwest cuisines with a French accent. We have one of the best happy hours in town featuring drink and appetizer specials.
Special Offer
Group bookings with 20 or more rooms per night confirmed will receive:
1. Welcome amenity for each room (hotel choice)
2. Upgraded room type, based on availability at check-in
3. Comp parking for up to 10 vehicles (1 per room) during peak night(s)
4. Comp AM/PM coffee/tea breaks (no replenish)
5. Suite upgrade, based on availability, at the group rate with a minimum pick
up of 30 total room nights (Can be used as comp allocation if 35 room nights
are consumed)
6. 1/35 comp ratio, cumulative
7. Maximum 80% Attrition (no higher than, but possibly lower)
Group bookings with 10 – 19 rooms per night confirmed will receive:
1. Welcome amenity for each room (hotel choice)
2. Upgraded room type, based on availability at check-in
3. Comp parking for up to 5 vehicles (1 per room) during peak night(s)
4. Comp AM/PM coffee/tea breaks (no replenish)
5. 1/35 comp ratio, cumulative
6. Maximum 80% Attrition (no higher than, but possibly lower)
---
Contact your GC Account Executive or email us at
info@globalcynergies.com
to plan your next meeting or event at one of these amazing properties and take advantage of their special offers!