---
Anantara The Palm Dubai Resort invites you to experience remarkable encounters while enjoying contemporary luxury on this man-made marvel. Set on the iconic Palm Jumeirah, our meeting venues feature a diverse collection of business and event spaces enhanced by generous hospitality.
Come together in a coastal paradise that distinctly blends serenity and splendour, only a 45-minute drive from Dubai International Airport.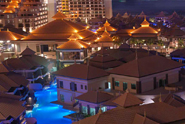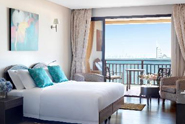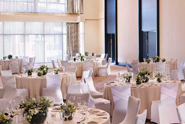 Hotel Stats:
• Relax in the comfort of one of 293 luxurious rooms and villas which are tastefully
furnished and enjoy modern amenities to complement your stay.
• The resort has a ballroom and six meeting rooms totaling 8,600 square feet of
space which can cater to intimate boardroom gatherings, elegant private
parties and events for up to 200 guests banquet style.
Interesting Fact: The resort has won several prestigious awards namely Conde Nast Traveler Reader's Choice Awards, World Travel Awards Middle East's Leading Villa Resort in 2014, 2015 and 2019. A unique feature of the resort is the Thai-inspired Over Water Villas. You can catch a glimpse of the enchanting undersea world through the villa's glass floor and relax as you watch the sun setting from the private deck that extends out over the crystal clear waters of the Arabian Gulf.


Special Offer: Business retreat on the shores of the Palm Jumeirah. Contact your GC Account Executive for additional rates and details. Terms and Conditions may apply.
• Standard Room Residences rates are based on single occupancy, inclusive of
breakfast buffet at Crescendo Restaurant.
• Rates are applicable for bookings of 10 rooms or more. Bookings are
subject to availability and other terms and conditions.
• For every 10 delegates that stays, the 10th delegate is free
within the DDR package.
• One complimentary guest room for every 20 booked rooms per night.
• Complimentary welcome drink upon check-in.
• Spa credit of AED 200 per person (applicable for 60-minute treatments).
• 20% off on food and beverage in all F&B outlets (not applicable for In-Room
dining and pre-arranged meals).
Bookings are subject to availability and other terms and conditions.





---
Barcelo Gran Faro Los Cabos, located in the colonial town of San Jose del Cabo, is only a 15-minute drive from the international airport and 5 minutes from downtown San Jose del Cabo. This spectacular beachfront hotel offers rooms and suites, all with ocean view balconies facing the beautiful Sea of Cortez.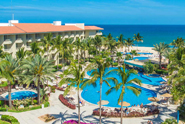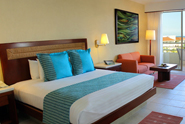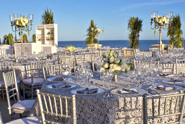 Hotel Stats:
• Offering 350 rooms and suites, all with ocean view balconies facing the beautiful
Sea of Cortez.
• Featuring 26,000 square feet of flexible meeting space the 11,556 square foot
Grand Faro Ballroom which can accommodate up to 1,100 theatre style or 600
classroom style.

---
The Five Lakes Resort has over 320 acres of surrounding parkland, with an onsite spa, gym and two 18-hole golf courses making it a perfect venue choice. The Hotel is located an hour away from Central London and 40 minutes away from London Stansted and South end Airport. Whether you are planning a conference, team building activity, or a special celebration, our event space can be easily adapted to suit your needs.
When it comes to big event space, Five Lakes has everything you need. Our Arena can host up to 2,500 delegates and our event coordinators are on hand to provide you with the best experience possible and ensure you have a great day to remember!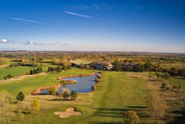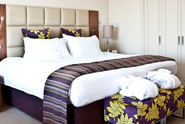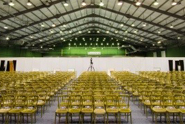 Hotel Stats:
• Each of the resorts' 194 bedrooms offer top quality double or twin beds,
a comfortable workstation and a hot drinks facility.
• Featuring 18 meeting rooms with an Arena that can accommodate up to 2,500
people and onsite restaurant.
Interesting Fact: Five Lakes has hosted team building days for businesses large and small. We encourage businesses to step out of their comfort zone to undertake something completely different for a day, and to challenge their staff to be better than they are.

---
The INFINITY Hotel & Conference Resort Munich in Unterschleißheim is the largest hotel and conference centre in Southern Germany. Located just outside of Munich, it boasts optimum connections to the city centre and airport alike. The property offers 439 rooms and more than 40 meeting rooms.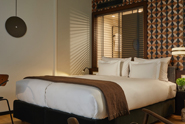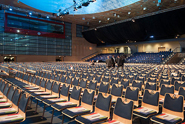 Hotel Stats:
• 439 guestrooms
• 43 flexible meeting spaces and inspiring event locations, with room for up to
2,750 persons.
Interesting Fact: An unrivalled aspect of the INFINITY Hotel & Conference Resort Munich is its direct architectural connection to the BALLHAUSFORUM auditorium. With 1,340 square meters of space, the auditorium provides the perfect setting for conferences, vehicle presentations, gala events, shareholders' meetings, concerts, sporting events and much more.


---
The brand new Postillion Hotel Amsterdam offers 265 guest rooms, a restaurant, bar, business center and a gym along with unique meeting spaces, just 8 miles from the Amsterdam airport. The hotel features 14 flexible meeting rooms and 800 square meters of exhibition space. Ideal for every type of meeting, conference or event and equipped with the latest technology.
This hotel is an expansion of the Postillion convention center which currently houses almost 27,000 square feet of meeting space suitable for 1,200 guests with an adjoining 8,070 square foot foyer and additional breakout rooms. The flexible walls and abundance of space makes this property ideal for all types of events. Also enjoy complimentary Wi-Fi, innovative AV facilities, culinary suggestions and stylish impressions to help you achieve a successful meeting or event.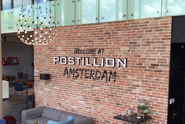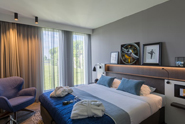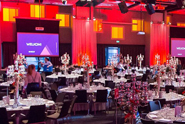 Hotel Stats:
• 252 guest rooms
• 14 meeting rooms with a total of 27,000 square feet of meeting space 
Interesting Fact: The convention centre is situated in the old Maple Leaf gumball factory which is named after the Canadian freedom fighters in World War II.

---
As one of the leading meetings destinations in the country, Orlando offers a world of possibilities for unique one-of-a-kind meetings and events. From low-cost accessibility and a top-rated convention center to a wide variety of hotels and world-class entertainment options, Orlando is an exciting gateway city for meetings of all sizes.
Whether networking with colleagues at 400-feet up atop The Wheel or hosting a private company event in one of our world-class theme parks, complete with a fire-breathing dragon, no other destination delivers excitement quite like Orlando.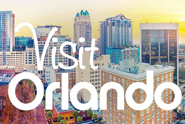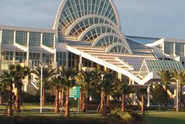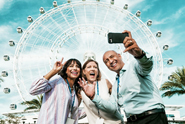 Key Differentiators:
1. Top Destination – Orlando is the most visited destination in the country, as well
as the NO. 1 MEETING DESTINATION, hosting more than 5 million meeting
attendees annually from around the world.
2. Extraordinary Meeting Space – Orlando has the largest variety of meeting hotels
in the U.S. with more than 150 hotels and resorts to choose from, offering a
combined total of 5 million square feet of imaginative meeting and event space.
3. Easy To Get Here – Orlando International Airport provides nonstop service from
more than 130 cities around the world, and Orlando airfares are among the
lowest of major destinations.
4. So Much So Close – You'll find a wide array of exciting after-hours activities
among our 5 dining and entertainment complexes surrounding Orlando's
meeting hotels.
5. WOW Factor – Set against a backdrop of sunny year-round weather, Orlando
offers amazing possibilities for one-of-a-kind events sure to "wow" your group,
including private functions at our legendary theme parks.  
Interesting Fact: Orlando has been named by CVENT as the No. 1 meeting destination in the country. It hosts more than 5 million delegates each year and offers a variety of facilities that accommodate small groups as well as large citywide conventions and trade shows.
---
Contact your GC Account Executive or email us at
info@globalcynergies.com
to plan your next meeting or event at one of these amazing properties and take advantage of their special offers!