---
The natural blend of old and new in Cork makes the city's Meeting, Incentive, Conference and Events offering exceptional. Destinations in Cork such as Cobh, Bantry and Kinsales are recognised globally for their glorious landscapes. World class venues from The Jameson Distillery Experience to the state of the art conference facilities in the University College Cork make ordinary events extraordinary.
Cork Convention Bureau can help with practical supports and free of charge impartial advice to ensure the smooth running and success of your event. With world class Ireland conference venue facilities, 55 direct access routes from the UK & Europe, internationally acclaimed hotels, 1,100 kilometers of coastline, the gourmet capital of Ireland and world class championship golf courses, Cork has so much to offer conference organisers who are seeking the perfect destination for their next business conference or convention in Ireland.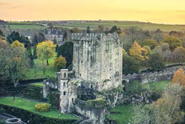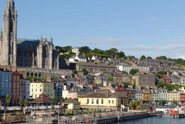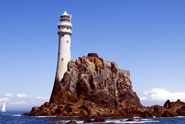 ---
Easy to get to and around, Dublin has both the state of the art facilities and the expertise to cater for any conference, meeting or event. The city's mixture of the traditional and the modern will excite and inspire, while the famed Irish hospitality will give your event that extra dimension.
Whether you come by plane or take the boat, you'll find yourself in Dublin in no time at all. Flights to Dublin arrive from 179 international destinations, including daily flights to and from 29 UK airports, and direct ferries run here from Holyhead and Liverpool – so start planning your Dublin trip! 3. Our range of accommodation Dublin boasts 20,000 hotel bedrooms across a wide variety of 3*, 4* and 5* properties. There is every style of comfort from which to choose. Whether it be the Georgian delight of the Merrion Hotel, the historic Shelbourne Hotel, the modern charm of The Marker Hotel, or the stunning Clontarf Castle, delegates will be extremely happy.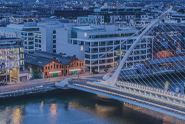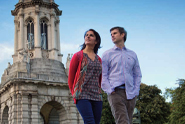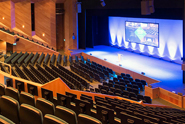 ---
Galway is located in the west of Ireland along the Wild Atlantic Way. Access is easy as Galway is serviced by 3 international airports, Shannon and Ireland West Airport both just an hour drive, and Dublin Airport a two hour drive. There are direct regular transfers from all airports by coach and rail from all major Irish cities. Galway provides a stunning back drop for any MICE event with coast, countryside and city all within close proximity.
Galway offers a host of stunning venues to choose from whether it is in the luxury of a historical castle hotel, your own private castle or Victorian house, a modern purpose-built conference venue, or contemporary surrounds; Galway has much to choose from. There are many unique activities and attractions on offer in Galway city and county perfect for incentive groups.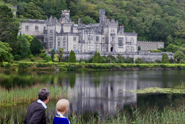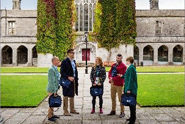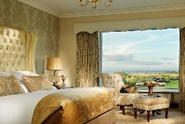 Interesting Fact:
Voted worlds friendliest city in 2015 with a population of 80,000 the city is compact and easy to navigate. Connemara in Galway is the largest Gaeltacht or Irish speaking region in Ireland with breath-taking landscapes hosting unique incentive activities.

---
Looking for a destination to inspire fresh thinking & new perspectives? With the Wild Atlantic Way as its' doorstep, the Kingdom of Kerry is as much a present-day cultural treasure as it is a link to an ancient mystical world. Unique landscapes, natural and cultural wonders complimented by first class conference and accommodation facilities which will inspire, engage and motivate delegates establish Kerry as the ideal location for your next international meeting or incentive. Easily accessible and serviced by three international and one regional airport, Kerry is friendly and safe, presenting an impressive face to the rest of the world.
Excite your delegates with immersive experiences, from high adventure to rewarding luxury in truly stunning landscapes. Diverse program options full of artisan food, craft making, and musical experiences can be found in the vibrant, creative communities dotted across the region. Options to transport your delegates on an exhilarating journey through the spectacular landscape include touring towns, lakes and mountain passes by traditional horse and cart known as Jarvey's. Alternatively, Wild Atlantic Way beaches and coves can be explored on horseback or take to the lakes, bays and ocean in a range of vessels including traditional boats, speed boats and even electric armchair kayaks.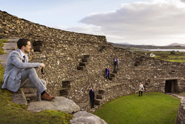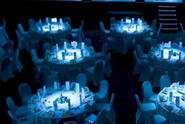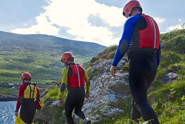 Interesting Fact:
Kerry is proud to have an established Corporate Social Responsibility offering, where visiting groups can connect with local organisations to undertake meaningful activities as part of their program, delivering a legacy outcome for the community.

---
Bring your next meeting to Shannon and inspire delegates with modern conference facilities in a memorable setting like a Norman or medieval castle, a gothic mansion, or country house. Ideal for small or large conferences, meetings or team-building exercises, up to 1,000 attendees!
The Shannon Region has superb facilities from luxury castles on their own estates to purpose-built conference centres. It also has unique facilities for opening and closing ceremonies, gala dinners, activities, team-building and partner programmes.
In addition, it has some of the finest sports facilities in Europe. And, of course, all of this is easily accessible via Shannon International Airport.
A historic city at the heart of Ireland's Shannon Region, Limerick has become a key destination for meetings, events and sports tournaments. From top-of-the-range conference facilities to an array of exciting options for corporate away days and incentives.
Limerick is a connected city on every level: it's just 25 minutes' drive from Shannon international airport which has full US customs pre-clearance and regular daily flights to the US, UK and Europe. A modern road network and rail infrastructure link Limerick to all major cities in Ireland. What's more, the connections go from the physical to the virtual: Limerick now offers free street Wi-Fi, and most leading venues offer free Wi-Fi too.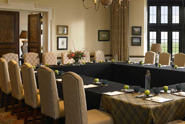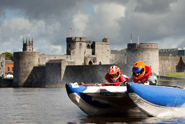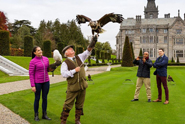 ---
Contact your GC Account Executive or email us at
info@globalcynergies.com
to plan your next meeting or event at one of these amazing properties and destination!