---
A symbol of elegance and grandeur in the heart of Budapest since 1896, the Corinthia Hotel Budapest offers the highest possible level of luxury and services. With its distinguished facade and wealth of carefully restored interior architectural details, the Corinthia Hotel Budapest immediately regained its status as a focal point of elegant hospitality in the city when it reopened in 2003.
Spacious, lavishly furnished and tastefully decorated, the guestrooms and suites are a true place to dwell and enjoy the most carefully chosen facilities, including the exclusive Executive Lounge. The hotel houses three superb restaurants, a Brasserie, a Bistro and the Rickshaw. The Corinthia Hotel Budapest is also home to the opulent Royal Spa which first opened in 1886.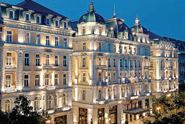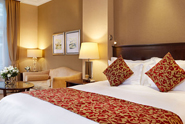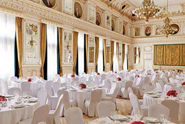 Hotel Stats:
• Featuring 439 exceptionally designed spacious bedrooms and suites
and 26 elegant, self-contained apartments.
• Offering 28 meetings rooms, totaling 25,000 square feet.
Interesting Fact: Budapest has just been announced as the winner of an annual competition for the best destination in Europe for 2019.


---
Elegance combined with convenience make the Corinthia Hotel your stylish retreat in Lisbon. With views of the 18th century aqueduct and the Monsanto Nature Park, we are a stone's throw from the most upscale shopping areas and the historic city-centre, complete with museums and plush boulevards.
This is the city's largest five-star conference hotel and a one-stop solution for hosting both small scale and large groups. Its modern, purpose-built Congress Centre has a private entrance from the outside and is fully covered by wireless internet, providing flexible opportunities for staging inspirational meetings, exhibitions and events.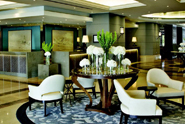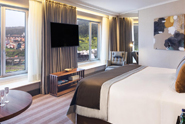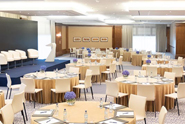 Hotel Stats:
• Featuring 518 elegant and spacious bedrooms and suites.
• With 16 rooms on the same floor, all flooded with natural daylight and boasting
a capacity of up to 1,400 delegates in a multi-purpose 32,000 square feet area.
Interesting Fact: The prestigious Forbes Travel Guide has announced the FTGAwards in which Corinthia Hotel Lisbon is one of the 5-star hotels recommended in Lisbon!


---
Perfectly located only steps from Trafalgar Square, Westminster, the River Thames and Covent Garden, Corinthia Hotel London combines grandeur and heritage with exquisite, intelligent design.
Our discreet, exclusive Business Centre and highly-trained staff, including your own dedicated Events Planner, ensure a successful event, every time. Corinthia London offers a range of sumptuously spacious rooms, stylish suites and imaginative penthouses, as well as a variety of elegant eateries and bars, to provide the ultimate city retreat for every guest.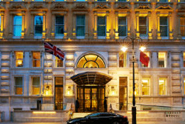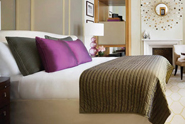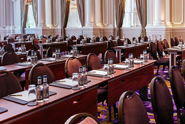 Hotel Stats:
• Featuring 225 guestrooms with a generous 485 square feet on average, the 51
suites range from 700 square feet to over 900 square feet.
• Corinthia London has the perfect function room for you to choose from with
9 meetings over 7,000 square feet.
Interesting Fact: The names of the meeting rooms are taken from the Battle of Trafalgar. Nelson's plan was to form two columns from his fleet, one of which he led on the ship, Victory, with Captain Hardy as Commander. The second column was led by Admiral Lord Collingwood. Admiral Sir Edward Codrington was Commander of the ship Orion, one of the other 33 ships which played a pivotal role in the battle.
Special Offer: Confirm a group with a minimum spend of £10,000 and receive one complimentary room night for every 20 booked.
Group Rates from £275 plus VAT and breakfast. Day delegate rate from £110 inclusive of VAT
*Offer is valid for residential group bookings over £10,000 (excluding VAT) which confirm and actualize between 15th February and 31st August 2019 (excludes June). This offer is valid for new bookings only. Offer subject to availability. A residential group is defined as 10 or more rooms and must contracted.
Contact your GC Account Manager for more information.


---
Corinthia Hotel Prague stands at the crown of one of Prague's seven hills and offers breathtaking panoramic views across the city. There is extensive executive accommodation with adjacent business lounges and spacious meeting facilities, making this a great backdrop for corporate events.
Occupying an entire hotel floor, the meeting facilities are divided in two separate sections joined by a scenic foyer with panoramic views over the city. In addition, the exclusive Bellevue Conference Hall crowns the hotel 24 floors above the ground level with breathtaking views of the city's skyline.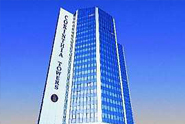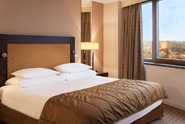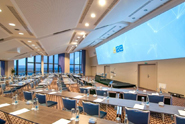 Hotel Stats:
• 539 contemporary rooms, including 66 Executive Rooms and 22 suites. All rooms
and suites have a safe, minibar, Wi-Fi and cable Internet access.
• 24 meeting rooms with a capacity of up to 1,500 delegates and totaling
100,000 square feet.
Interesting Fact: Charles Bridge is one of Prague's most photographed attractions and should be at the top of every visitor's itinerary. A landmark of the city since 1390, the historic stone bridge crosses the Vltava River and offers beautiful views of the city banking the water. Particularly special at sunset, a stroll over the bridge is an inspiring way to close a working day.
Special Offer: Book during the winter months and enjoy an exclusive accommodation rate of €89 for MICE groups up to 100 rooms.
Offer available until 30th June 2019.
• Offer subject to availability
• One complimentary upgrade to the next category for every 25 rooms paid
• One complimentary room every 50 paid
• Limited number of rooms only
• The hotel reserves the right to revise the offer without notice


---
In the heart of the city, on the world-famous Nevsky Prospect, the Corinthia Hotel has an excellent location for exploring St. Petersburg's attractions including the Hermitage, St Isaak's Cathedral, Saviour on the Spilt Blood, Peter and Paul Fortress, Russian Museum, Kazan Cathedral, Alexander Nevskaya Laura. The hotel is also close to St. Petersburg's main theatres, business centers, shopping malls, numerous bars, restaurants & night clubs.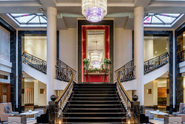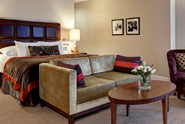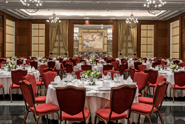 Hotel Stats:
• 388 comfortable and elegant rooms, including 107 executive superior
rooms recently created within the framework of the hotel extension project.
• 17 meeting rooms with a 1,000-guest capacity, the Corinthia St. Petersburg
boasts the largest five-star conference and meeting facility in the city.
Interesting Fact: In June 2018 Corinthia Hotel St. Petersburg was recognised as "Russia's Leading Conference Hotel" for an incredible sixth time by the World Travel Awards.
---
Contact your GC Account Executive or email us at
info@globalcynergies.com
to plan your next meeting or event at one of these amazing properties!