---
Special Offer: Winter MICE Special Offer
Create Your Special Meeting Moments with Us:
BOOK A MEETING AND PICK 3 OUT OF THE FOLLOWING 6 PERKS
• Free Wi-Fi
• Free Welcome drink
• Upgrade in a superior room for 10% of all
booked rooms
• Complimentary bar voucher (1 drink)
• Free hospitality desk
• 1 free staff room
BOOK A SECOND MEETING AND GET A NEW 5% DISCOUNT ON YOUR TOTAL BILL
• For any future events held at the same hotel or in another participating one
• Choose 4 perks from the list
Business must be consumed by March 31, 2019. Terms and Conditions apply.




---
The Warwick Allerton Chicago combines historic architecture from the 1920's Jazz Era with modern features and services. The Warwick Allerton Chicago is situated on the iconic Magnificent Mile in the heart of downtown Chicago. This timeless hotel features everything needed for an unforgettable experience.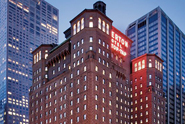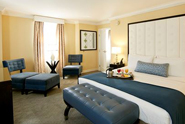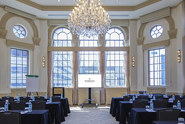 Hotel Stats:
• 443 guest rooms featuring marble bathrooms complete with Sobella linen and
Warwick amenities.
• Meeting and event space totaling 12,000 square feet. This designated historic
landmark features beautifully restored Northern Italian Renaissance
architecture, luxury furnishings, and huge arched windows allowing for an
abundance of natural light and spectacular panoramic views of the
Magnificent Mile.
Interesting Fact:
The Allerton was one of the first high-rises on North Michigan Avenue. Designed to be seen from all sides, the hotel was the first Chicago Building to feature the pronounced setbacks and towers later repeated in the cityscape.


---
Built in 1924, Warwick Melrose is a historic Dallas landmark property offering 184 well-appointed guest rooms including 21 spacious suites and one Presidential Suite. Approximately 6,000 square feet of flexible event space with each of the six spaces offering natural light. The Landmark Restaurant offers Modern American cuisine and The Library bar with classic cocktails and live entertainment six night a week are Dallas classics.
Located near the Uptown, Oak Lawn and Turtle Creek areas, the ultimate hotel experience means enjoying Uptown Dallas to the fullest in an intimate and personable way.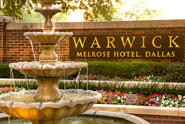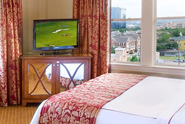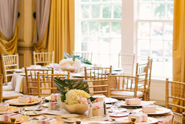 Hotel Stats:
• 184 guest rooms and 21 suites. Many of the rooms feature stunning views of the
city of Dallas, and all accommodations exude an old world elegance, superior
levels of comfort and a distinctive style.
• Event space totaling 6,000 square feet, includes a portfolio of venues that
perfectly suit gatherings of all sizes, from 10 to 300 attendees.
Interesting Fact:
Throughout its history, this splendid hotel has attracted internationally known personalities including Zsa Zsa Gabor, Martin Sheen, Elizabeth Taylor, Arthur Miller, Pearl Bailey, Luciano Pavarotti, Gwen Stefani and Justin Timberlake, who entertained in The Library following his concert.


---
Boasting an ideal location that connects Denver's vibrant downtown area with all the charm and attractions of the local Uptown Neighborhood, Warwick Denver offers a true urban retreat in the Mile High City. The hotel features over 10,000 square feet of inspiring and versatile meeting, event and banquet space. The majority of the meeting rooms feature floor to ceiling windows which allow for an abundance of natural light. Their exclusive skyline space, located on the 15th floor of the hotel, offers magnificent views of the cityscape.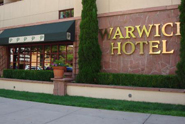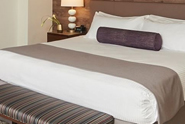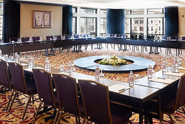 Hotel Stats:
• 216 guest rooms and suites. Enjoy views of the iconic Mile High sunrise or
Denver skyline from the private, renovated balcony of your room which blends
local charm with modern luxury.
• Featuring over 10,000 square-feet of inspiring and versatile meeting, event and
banquet space.
Interesting Fact:
The Warwick Denver has completed the renovation of all its 216 guestrooms and suites. Averaging more than 425 square feet, the rooms are natural textures, and reflect the rustic characteristics of the Rocky Mountains and the state of Colorado.


---
A 4 Star 4 Diamond Hotel known for its large rooms and suites, great location, and friendly professional staff.
The newly renovated meeting and event spaces feature natural light and state of the art audio visual equipment and 8,000 square feet of flexible spaces for 10 to 250 people.
The hotel, which offers two restaurants, famous bar/lounge, fitness center and room service, is just steps to Fortune 500 Corporate offices, Radio City, Rockefeller Center, Carnegie Hall, Central Park, 5th Avenue shopping, Broadway shows, MOMA (Museum of Modern Art), Attractions, world famous restaurants and nightlife.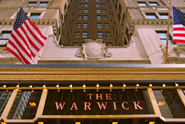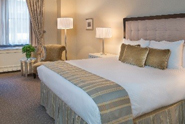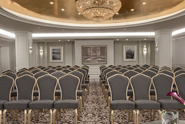 Hotel Stats:
• 388 rooms and 68 suites. The rooms were designed to reflect the history of
the hotel, which have a close tie to the old Hollywood glamour, with a touch
of modernism.
• 8,000 square feet of banquet/meeting space.
Interesting Fact: Warwick New York was built by early 20th-century media tycoon William Randolph Hearst for the love of his life, actress Marion Davies. The hotel inevitably became a Manhattan icon, best noted in the background of the famous photograph titled Lunch Atop A Skyscraper.


---
Warwick Seattle proudly provides 231 delightful guest rooms and suites offering king or double queen bedding, floor-to-ceiling window walls and private 'Juliet' balconies. Property features include an indoor heated swimming pool and whirlpool, 24-hour exercise facility and business center. Valet or self-parking is offered in the adjacent garage. Dining options include Margaux Restaurant, Margaux Lounge and 24-hour in-room dining service. Meeting and catering services are also available.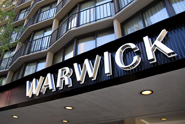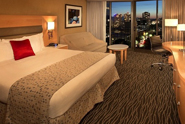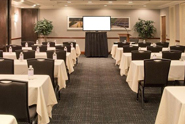 Hotel Stats:
• 231 guest rooms and suites. All rooms feature Serta Plush king or double
queen beds, internationally adaptable power sockets, 49″ flat screen LCD TVs
with seven HBO channels, Bluetooth Multimedia Center and spacious
work station with ergonomic chair.
• Over 2,900 square feet of meeting rooms that are enhanced with Northwest
styling and amenities for any event function.
Interesting Fact: Ideally located to all Seattle has to offer. One of the few hotels in Seattle with an indoor swimming pool.


---
glh Hotels has distinct brands, in central locations. You'll find free wi-fi as a standard, and excellent service as a given. All located in Central London or ideally positioned at London's largest international airport, Heathrow T5, you won't be wasting your time travelling to get to your destination – you'll be staying at the heart of it.

---
Whether you're hosting a meeting for four or a conference for 500, Amba Hotel Marble Arch gives you more than just a great location.
Our dedicated Events team will be at your disposal from the day you enquire to the end of your event. We'll take care of everything, so you can take care of business.
Our 12 meeting spaces are perfectly equipped with the latest technology, including TVs, conferencing equipment, table-top power sockets and projectors. Not to mention free superfast wi-fi throughout the hotel. All of this is included in the price of the room, and our on-site technology team are ready to lend a helping hand at any time.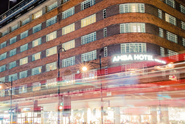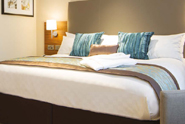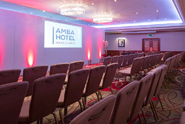 Hotel Stats:
• 692 guest rooms and suites are equipped with complimentary minibars and
Nespresso® coffee machines
• With 13 flexible spaces and dedicated events and AV teams, it's simple to book
and easy to organise things your way for up to 500 people.
Interesting Fact:
Take a virtual tour! Click here.


---
Right in the heart of London and boasting amazing views of the Tower Bridge, The Shard and The River Thames. The Tower Hotel offers an ideal location for a meeting, event or city getaway. No detail is overlooked as our team comes together seamlessly to deliver exceptional events from the initial enquiry to service delivery on the day of the event.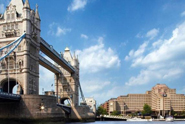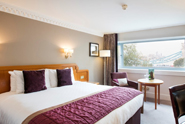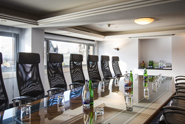 Hotel Stats:
• 801 bedrooms including 18 suites and a number of special access rooms,
overlooking the London skyline
• 19 meeting and event facilities. The largest room is The Tower Suite –
a spacious contemporary function room complete with its own private
entrance and breakout areas. It can accommodate up to 550 guests as single
space, or can be divided into three soundproof rooms for ultimate flexibility.
Interesting Fact:
The Tower of London is just a 1-minute walk from The Tower Hotel
Explore 1000 years of history on the doorstep of The Tower Hotel at this picture-perfect London landmark. See the Crown Jewels in all their glory, get terrifyingly close to torture replicas in the Wakefield Tower and keep a look out for the ravenous ravens.
---
Contact your GC Account Executive or email us at
info@globalcynergies.com
to plan your next meeting or event at one of these amazing properties and take advantage of their special offers!