---
Location:
North of San Francisco, California
Welcome to the legendary Napa Valley. Whether you are seeking an in-town hotel close to night life and dining, a luxurious spa getaway, or the peaceful calm of a remote vineyard setting, you'll find a warm, gracious welcome in the Napa Valley. The Napa Valley is North America's premier wine and food destination.
Beyond our unique venues, world-class wineries, Michelin star restaurants, 5,000 guest rooms and 200+ days of sunshine, you'll discover that it's the spirit of collaboration that gives meetings in the Napa Valley a flavor all their own. Unique group experiences mean boring meetings are a thing of the past.
When you host a meeting in Napa Valley, you can offer an interactive twist with an off-the-beaten path experience between sessions. Book a bike tour or brewery tour, kayak the Napa River, or see the splendor of the valley from above with an early morning hot air balloon ride. Here, creativity, inspiration and innovation come together so you can crush that meeting.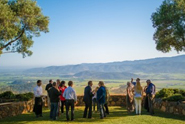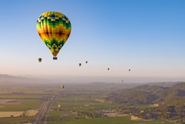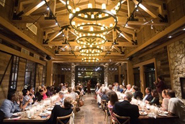 Meeting Services:
• Transportation services
• Group Experiences: Wineries, Dining, Team Building Activities, Cabernet Season
Special Offer: Group Promotion Details
• Group booking dates January 1, 2019 – April 30, 2019
• Group needs to actualize between January 1, 2019 – April 30, 2019
• Program room stay pattern must be between Sunday – Thursday
• Group must book a definite program in the Napa Valley at participating hotels
between the above dates to receive complimentary transportation for an
offsite event.
Booking requirements:
• Group contracts 10-50 guest rooms = complimentary transportation
for 1-25 people
• Group contracts 51-100 guest rooms = complimentary transportation
for 26-45 people
• Group contracts 101-150 guest rooms = complimentary transportation
for 46-75 people
• Group contracts 151-300 guest rooms = complimentary transportation
for 76-150 people
Terms & Conditions
Transportation to be provided for an offsite planned over program booking dates and be limited to 4 hours total travel time. Complimentary transportation not provided for airport transfers. Group must utilize transportation company provided by Visit Napa Valley. Offer valid for group utilizing 10 or more guest rooms at participating hotels, when reserving January 1 – April 2019, for mid-week arrivals January 2019 – April 2019, subject to availability. Valid on new business only, not applicable for tentative or previously contracted business cannot be combined with any other offer, advanced reservations are required. No refund or credit for unused services. Void where prohibited. Contact your Global Cynergies Account Executive to take advantage of this great offer.


---
Location:
Rotterdam, Netherlands
Rotterdam is a young, dynamic metropolis and home to Europe's biggest port, and is often called the "Gateway to Europe" because it is the hub of Europe's greatest maritime cluster. But in Rotterdam there are more clusters present, making the city a preferred location for such entities as the European seat of Boston's Cambridge Innovation Center, The Erasmus Center for Entrepreneurship as well as our own Erasmus University, with the Medical School and the School of Management playing an important role in Europe's academic landscape. As a city, we offer everything: a compact city center where venues, hotels, restaurants and locations for a wide variety of leisure activities are within walking distance of each other. As Rotterdam Partners Convention Bureau, we will support you in organizing an international conference, exhibition, meeting or business event.
Rotterdam has three purpose-built convention centers, the largest of which can accommodate up to 10,000 delegates, and all within walking distance or a short public transfer of hotels and restaurants. The city has approximately 8,500 hotel rooms across all categories, some including meeting space. When taking all hotels within the Holland City concept (easy access via public transport, within 45 minutes) there are a total of 14,500 rooms. As an international city, thanks to its port activities, the local population and guests alike can enjoy exceptional culinary diversity, with foods from all continents, at all price points, from hip street food, to Michelin star restaurants.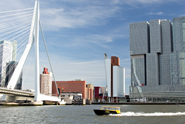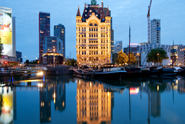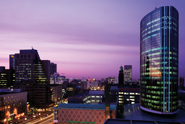 Featured Activities:
• Blijdorp Zoo
• Museum park
• Wereld museum
• ss Rotterdam
• Historic Delfshaven
• Walking & Bicycle Tours
• Watertaxi tours

---
Location:
South of San Francisco
Looking for the ultimate California meeting experience with seashores, sunshine, spectacular views, incredible cuisine, endless outdoor activities and sporting events galore? You'll find it all in San Mateo County/Silicon Valley…all right next door to San Francisco! Whether you are interested in meeting in a conference room overlooking San Francisco Bay, organizing a company retreat next to the Pacific Ocean, or having a power lunch in the heart of Silicon Valley, San Mateo and Global Cynergies can help! There are over 16,000 sleeping rooms throughout 170+ properties in the county, 30 of which are convention hotels and most offer a complimentary airport shuttle service.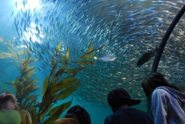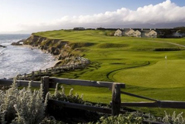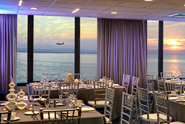 Complimentary Services
• Convention services
• Promotional materials
• Offsite recommendations
• Escorted site inspections
Recreational Activities:
• Ag tours
• Beach going
• Biking
• Exploring coasts
• Horseback riding
• Kayaking
• Whale watching
• Windsurfing
• Wine tasting


---
Location:
Aarhus, Denmark
The VisitAarhus Convention Bureau is always at your service with a dedicated team, supporting you all the way, consider us a 'switchboard' for the city. We connect you to local key stakeholders and assist you with support and advice throughout the process – always with a personal approach.
Aarhus is one of the most popular conference cities in the world. Our largest conference venues each hold up to 2,000 delegates, and there are more than 3,000 newly renovated bedrooms available in and around Aarhus. Add to that our excellent transport connections, a strong, innovative business network and a thriving cultural and education environment. Aarhus is not to be missed.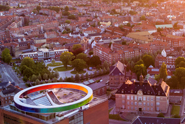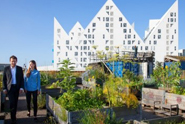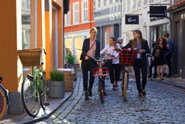 Destination Facts:
• 10 venues accommodating 500-2,000 delegates
• 3,000 new or newly renovated rooms available in and around Aarhus
(2,000 in city centre)
• 1,500+ new rooms being built before 2022
• Conference Campus: accommodating 2 x 1,700 delegates, +15 plenary
rooms and 50 break-out rooms.
• New conference centre in 2023: +2,000 delegates. 29,000m2 and 500-600
hotel rooms.
• More than 100 restaurants in the city centre within easy walking distance.
---
Contact your GC Account Executive or email us at
info@globalcynergies.com
to plan your next meeting or event at one of these amazing destinations!