---
Meet Chicago Northwest is a non-profit, destination marketing organization whose mission is to promote our service area of eight communities (Arlington Heights, Elk Grove Village, Itasca, Rolling Meadows, Roselle, Schaumburg, Streamwood, Wood Dale) for meetings, convention, sporting events, group tours, and leisure visits.
The area offers a dynamic range of more than 60 hotels and 50 special event venues from which to choose.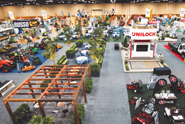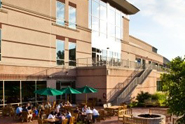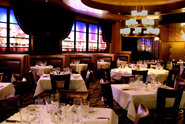 Top Five Reasons to Meet in Chicago Northwest
1. 65 Hotels on the Northwest Edge of O'Hare International Airport
2. Within Four Hours of Anywhere in Continental US
3. Free Parking
4. 97,000 of Pillar Free Trade Show Space
5. Benefits of the Big City without the hassle
Destination Offer: Receive up to $3000 off your master bill. Book a group with a minimum of 200 total paid room nights and receive $3 per room off the master.


---
Set against the backdrop of the Wasatch Mountains with striking mountain craftsman-style architecture. The Montage Deer Valley features unparalleled ski-in ski-out and winter experiences with amenities of a world class destination resort. The spring, summer and fall seasons offer a wide variety of year-round activities for every age group and interest.
The vibrant and historic town of Park City, just 9 minutes away from the resort, offers shopping, dining, cultural events and year-round festivals along with the unique experience of the Utah Olympic Park, home of the 2002 Olympics.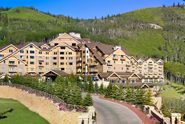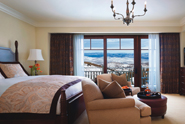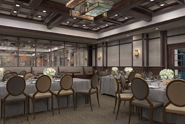 Hotel Stats
:
• 220 guest rooms, suites and residences
• 36 miles from Salt Lake City Intl. Airport
• Over 55,000 square feet of event space
Fun Fact
: The Montage Deer Valley Canine Ambassador program—the only one of its kind in Utah—began before the property opened in 2010. An employee suggested that guests might feel more at home at the hotel if they had a resident pooch to pet and play with. Bernese mountain dogs were an obvious choice, both in terms of temperament and their affinity for the Montage's lofty locale. Monty lives with a manager who works at the resort. Monty reports for duty five days a week, his "work" involves posing with guests and receiving hugs, pats, and the occasional ear tug or tail pull from young guests.

---
Welcome to the Movenpick Hotel Amsterdam City Centre which offers a unique location right on the river IJ and close to the historic centre. This modern 4-star hotel is easily reached from the highway and only 20 minutes from Schiphol Airport and within walking distance of the Central Station. This modern hotel offers clean and spacious guest rooms with luxurious amenities to make your stay more comfortable.
With its 25 flexible state-of-the-art meeting rooms, a main floor suitable for 1200 delegates and an impressive auditorium, the hotel offers a perfect balance between business and leisure. In total we can host conferences and events up to 1900 delegates.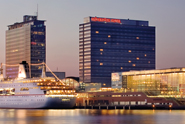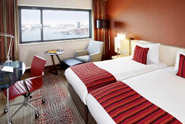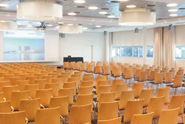 Hotel Stats
:
• 408 Rooms and suites with views and free WiFi
• City centre location close to Central Station
• Meeting and conferences for up to 450 guests and events up to 1900 delegates.

---
Star Clippers offers authentic sailing on ships that guests will RAVE about for years to come. Passionate about delivering unique, highly memorable experiences of a lifetime, Star Clippers is not just a reward but truly an incentive. What could be more tantalizing than being on the teak deck of a timelessly elegant clipper ship, sails billowing overhead with the warm breeze in the air as they sail into the sunset and the next hidden cove.
Star Clippers meets a variety of group and charter program needs, offering exquisite itineraries throughout the Mediterranean, deep in the Caribbean and up close and personal in the exotic and mystical destinations of Thailand, Singapore and Indonesia.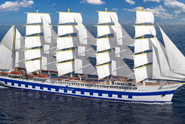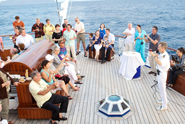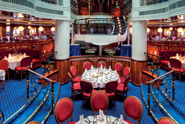 Fleet
:
• Royal Clipper carries 227 guests in luxurious style. An expansive and spacious
outdoor environment is achieved through the amble deck space which also
includes three inviting swimming pools.
• Star Clipper and her sister, Star Flyer, are both stars of the sea; gliding through
the water like graceful swans and sitting proudly atop the rolling waves.
Both ships are 360 feet long and each carry 170 guests in pampered comfort.

---
An alluring Sicilian escape, Verdura Resort occupies nearly two kilometers of private Mediterranean coastline. Home to three Kyle Phillips golf courses, a 60-metre infinity pool, six clay tennis courts, a world-class spa, four restaurants and five bars, Verdura Resort is an irresistible destination for groups!
It's a place where our rooms seem woven subtly into the Sicilian landscape and where guests can enjoy a true sense of space and uninterrupted views of the azure waters from a private terrace. This luxurious resort features ten meeting rooms and conference and event spaces that are private and flexible. An outdoor Amphitheatre – a striking reminder of the area's history – is the ultimate backdrop for a cocktail reception, presentation or performance.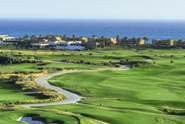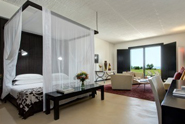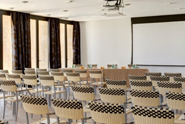 Hotel Stats
:
• 191 exquisite rooms, 29 sublime suites and 6 villas
• 11 meeting and event space totaling over 43,000 square feet
Fun Fact
: Verdura has enriched their entertainment program and now offers a surprising Escape Room, a DJ School and new trekking experiences outside the resort!

---
Surrounded by breathtaking views of the Red Mountains and Sonoran Desert with resort-style amenities and a world-class conference facility, We-Ko-Pa Resort & Conference Center is an inspiring destination for business meetings and conferences.
Bring your clients and colleagues to a tranquil and secluded desert sanctuary only minutes north of Phoenix, where professional, detail-oriented event planning, fabulous catering cuisine and sophisticated meeting venues set the stage for a unique and memorable corporate gathering.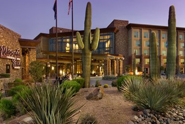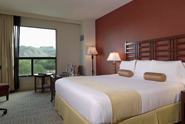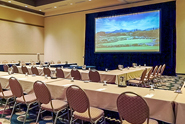 Hotel Stats
:
• 246 rooms and suites blend stylish, contemporary décor with exceptional
amenities, making them among the most relaxing, comfortable and affordable in
the Scottsdale/Fountain Hills area.
• From small breakfast meetings to tech-savvy product presentations for up to
2,000 guests, our 25,000-square-foot Wassaja Conference Center offers a wide
range of flexible spaces.
Fun Fact
: We-Ko-Pa Resort offers not one, but two of the top 10 public resort golf courses in Arizona.
---
Contact your GC Account Executive or email us at
info@globalcynergies.com
to plan your next meeting or event at one of these amazing properties and take advantage of their special offers!