As one of the leading meetings destinations in the country, Orlando offers a world of possibilities for unique one-of-a-kind meetings and events. From low-cost accessibility and a top-rated convention center to a wide variety of hotels and world-class entertainment options, Orlando is an exciting gateway city for meetings of all sizes. Whether networking with colleagues at 400-feet up atop the ICON Orlando 360 or hosting a private company event in one of our world-class theme parks complete with a fire-breathing dragon, no other destination delivers excitement quite like Orlando.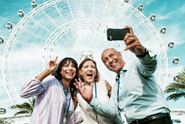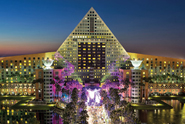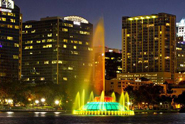 Key Differentiators:
1. Top Destination – Orlando is the most visited destination in the country, as well as the NO. 1 MEETING DESTINATION, hosting more than 5 million meeting attendees annually from around the world.
2. Extraordinary Meeting Space – Orlando has the largest variety of meeting hotels in the U.S. with more than 150 hotels and resorts to choose from, offering a combined total of 5 million square feet of imaginative meeting and event space.
3. Easy To Get Here – Orlando International Airport provides nonstop service from more than 130 cities around the world, and Orlando airfares are among the lowest of major destinations.
4. So Much So Close – You'll find a wide array of exciting after-hours activities among our 5 dining and entertainment complexes surrounding Orlando's meeting hotels.
5. WOW Factor – Set against a backdrop of sunny year-round weather, Orlando offers amazing possibilities for one-of-a-kind events sure to "wow" your group, including private functions at our legendary theme parks.

Barcelo Grand Faro Los Cabos, located in the colonial town of San Jose del Cabo, is only a 15-minute drive away from the international airport and 5 minutes from downtown San Jose del Cabo. This spectacular beachfront hotel offers rooms and suites, all with ocean view balconies facing the beautiful Sea of Cortez. Barcelo Grand Faro Los Cabos offers 26,000 square feet of flexible meeting space including the Grand Faro Ballroom which can accommodate up to 1,100 theatre style or 600 classroom style with its 11,556 square feet of space.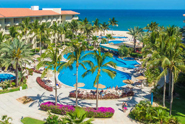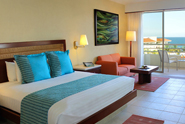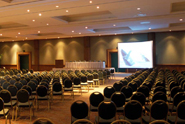 Hotel Stats:
• 350 guestrooms and suites
• 11 meeting rooms with 26,000 square feet of space
Fun Fact: Barceló Gran Faro Los Cabos offers the best view of San Jose del Cabo and the Sea of Cortez from their lighthouse, "Cielito Lindo".

The INFINITY Hotel & Conference Resort Munich in Unterschleißheim is the largest hotel and conference centre on Munich's north end. It is also the top choice for conventions and events. Located just outside Munich, it boasts optimum connections to both the city centre and the airport.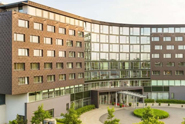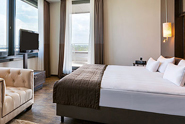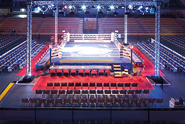 Hotel Stats:
• 439 guest rooms in natural hues with modern design and comfortable
surroundings. Among the amenities: LCD flat screen TV, laptop safe and
complimentary high-speed internet access.
• The Hotel and Conference Centre boasts the largest event space in the north of
Munich – a total of 4,700 square meters. Choose from 43 flexible meeting
spaces and inspiring event locations, with room for up to 2750 persons.
Special Offer:
Valid for these dates in 2019:
March: 11 – 20, 25 – 31
May: 20 – 24
June: 24 – 28
July: 1 – 5
August: 26 – 30
September: 16 – 20
October: 1 – 4, 30 – 31
November: 4 – 8, 25 – 29
Includes:
• 1 upgrade including VIP Treatment (max 14) per 30 paid rooms
• 1 complimentary room (max 5) per 90 paid rooms
• 1 complimentary glass of sparkling wine per guest as a reception,
if a dinner is booked
• 2 complimentary rooms for Site Inspections, upon request and
subject to availability
This offer is valid for bookings from 90 persons and a 1 night stay. Promotion is subject to availability and dates can be closed any time from the event hotel if availability changes.

Situated conveniently in the heart of London, Millennium Gloucester Hotel London Kensington is the perfect combination of charm, comfort and attentive hospitality. Less than a minute walk from Gloucester Road Station with access to the District, Circle and Piccadilly tube lines, you'll discover how easy it is to explore the city. Hyde Park, the Royal Albert Hall and Kensington Palace are all just a short walk away. If you're seeking a venue for your event, our Millennium Conference Centre provides a wide selection of spaces that vary in size and style.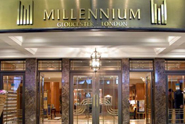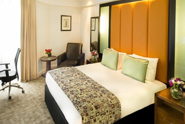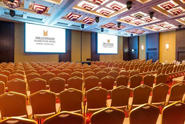 Hotel Stats:
• 610 guest rooms and all rooms are a minimum of 29 square meters.
• 1,600 square meters of event space and 26 versatile meeting rooms
and boardrooms. All meeting rooms offer the latest audiovisual technology
and Wi-Fi, while a seasoned Meetings and Events Team will be on hand to
assist you.
Fun Fact: The hotel was originally built to be a hospital which explains the large size of the bedrooms.
Special Offers:
Offer 1. June & July:
Daily delegate rate: from £39.50
Overnight accommodation: from £159
Book by: 31JUL18
Offer 2. August:
Daily delegate rate: from £39.50
Overnight accommodation: from £129
Book by: 31AUG18
*Terms and conditions:
Rates are subject to availability and any applicable blackout dates, based on a minimum number of 10 delegates. This offer must be quoted at the time of enquiry. Benefits cannot be applied retrospectively to any bookings made prior to the release of this offer. Maximum delegate numbers may apply. Once an event is confirmed, other hotel terms and conditions will apply. This offer cannot be used in conjunction with any other promotional offer. Millennium Hotels reserves the right to amend or cancel this offer at any time.

The brand new Postillion Hotel Amsterdam offers 265 guest rooms, a restaurant, bar, business center and a gym along with unique meeting spaces, just 8 miles from the Amsterdam airport. The meeting space within the hotel consists of a main meeting room (8,610 square feet) and a foyer (5,380 square feet).
This hotel is an expansion of the Postillion convention center which currently houses almost 27,000 square feet of meeting space suitable for 1,200 guests with an adjoining 8,070 square foot foyer and additional breakout rooms. The flexible walls and abundance of space makes this property ideal for all types of events. Also enjoy complimentary Wi-Fi, innovative AV facilities, culinary suggestions and stylish impressions to help you achieve a successful meeting or event.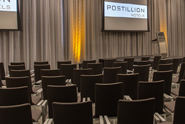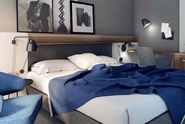 Hotel Stats:
• 265 guest rooms
• 17 meeting rooms with a total of 27,000 square feet of meeting space
Fun Fact: The convention centre is situated in the old Maple Leaf gumball factory which is named after the Canadian freedom fighters in World War II.

Tivoli Avenida Liberdade Lisbon, a hotel characteristic of the 1930's, went through a six month renovation completed in April 2017. The number of rooms was reduced from 306 to 286 to allow for more space and comfort to satisfy the most discerning guests. The renovation also included the lobby, new restaurant concepts, the Sky Bar – a panoramic view restaurant, a health club and the opening of Tivoli Spa.
Standard Wi-Fi is included at this hotel and for an extra special touch, you can opt for the Palacete Tivoli Lisboa meeting space located next to the swimming pool. This is a multi-purpose and multi-functional space which has been completely rebuilt and improved; it can be adapted to cater for a wide variety of events, from private parties to the most demanding of meetings. You can also count on an experienced support team who will provide you with everything you need, down to the smallest detail.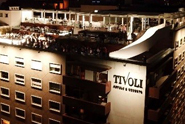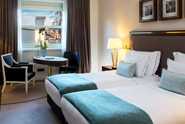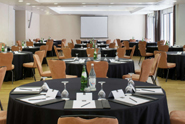 Hotel Stats:
• 286 guest rooms
• 18 meeting rooms offering 16,000 square feet of space
Fun Fact: The Sky Bar has been recognized by the Lisbon locals as "the place to see and be seen".
Special Offer:
Dates: 9 – 27 DEC18
Room Rates: €180 single €200 Double

• Accommodation with breakfast included
• Main meeting room rental free
• Complimentary Syndicate room
• Standard Wi-Fi included
Conditions: Non-cumulative with other offers or promotions. Offer valid for a minimum of a 2 night stay, a minimum of 15 rooms and a maximum of 140 rooms. Applicable for new requests only.

Tivoli Marina Vilamoura hotel has a unique location, with 383 rooms, half face the Atlantic Ocean and the other half face the Vilamoura Marina. The new Algarve congress center opened in June and features sophisticated brand new facilities. The ground floor has 2 meeting rooms with approximately 340 square meters each, and are divisable into 16 breakouts of 45 square meters or 8 breakouts of 85 square meters, plus the halls and lobby. This floor is nearly 4.80 meters high. The first floor is 10 meters high, with approximately 2,300 square meters and includes the largest meeting room, divisable into 6 meeting rooms, including the hall area. Additionally, there is the rooftop terrace with approximately 1,800 square meters, 400 of which are covered, for coffee breaks and meal service.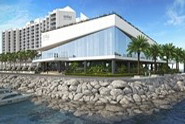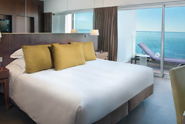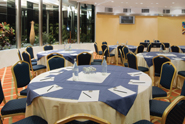 Hotel Stats:
• 383 guest rooms
• 17 meeting rooms totaling 350 square meters of meeting space
Special Offer:
Dates: 15 – 19 SEPT and 23 – 25 SEPT18
Room Rates: €210 Single €230 Double
Dates: 29 SEPT – 03OCT18 and 7 – 9 OCT18
Room Rates: €190 Single €210 Double
Dates: 12 – 31 OCT18
Room Rates: €150 Single €165 Double
• Accommodation with breakfast included
• Main meeting room rental free
• Complimentary Syndicate room
• Standard Wi-Fi included
• Complimentary welcome drink
Conditions: Non-cumulative with other offers or promotions. Offer valid for a minimum of 2 night stay, a minimum of 15 rooms and a maximum of 200 rooms. Applicable for new requests only, valid for groups confirmed and contracted by 15th July and subject to availability.
---
Contact your GC Account Executive or email us at info@globalcynergies.com to plan your next meeting or event at one of these amazing properties or destinations and take advantage of their special offer!