---

According to Smart Meetings' "World Report India", corporate meetings and conferences are on the rise; three of India's largest cities were ranked among Cvent's top 25 Asia Pacific destinations for meeting planners in 2016 and 2017. "US companies from United Technologies to Lowe's are major players. To borrow a popular dotcom phrase, the entire country is ripe with low-hanging fruit.
High-tech gurus from Amazon, Apache, Google, HP Enterprise, IBM, Microsoft and Salesforce gather regularly in cities such as Mumbai, Bengaluru and Hyderabad to recruit talent, meeting with colleagues and expand their global IT presence".
This August I attended the CIC (Conventions India Conclave) in Hyderabad followed by a Global Cynergies' team meeting in New Delhi. I was able to experience firsthand not only the growth of the business in the country but the expanding role of meetings and events. During our industry exchange and client event I was impressed with the level of interest and discussion about global procurement and the expanding role of intermediaries. During the event, I was interviewed by MICE talk, an India MICE publication, to expand on the topic – "Where Business Goes, Meetings Follow"! Both Hyderabad and New Delhi are great cities; what an amazing experience!
Planning a meeting in India? Local knowledge counts! Contact us for more information or assistance! Pat



---
For years, the nation's capital has been a top choice for meeting planners. The city has continued to evolve and now there are even more reasons to choose DC for your next meeting, convention or congress.
Washington, DC is filled with new and exciting developments like The Wharf, which has reimagined the Southwest Waterfront by adding three new hotels, dozens of restaurants and a new concert and meeting venue with capacity for 6,000.
The excitement continues throughout DC's dynamic neighborhoods, with shopping, nightlife and incredible dining. In fact, DC was named "Restaurant City of the Year" by Bon Appétit in 2016 and has now received its second Michelin Guide, becoming just the 4th North American city with a current edition of the prestigious guide in print.
Whether your attendees are looking for award-winning luxury properties, business traveler-ready chains, chic boutique hotels or comfortable family-friendly inns and B&Bs, DC has plentiful options with more on the horizon. There are currently over 5,700 hotel rooms within 1 mile of the convention center, over 30,000 in DC proper and over 111,000 in the DC metro area. The Hilton Washington, D.C. National Mall opens in summer 2018 and the Conrad Washington, D.C. comes to CityCenterDC in 2019. The luxurious Trump International Hotel and the historic Watergate Hotel are also standouts. The Marriott Marquis Washington, DC is the largest hotel in the city, connecting directly to the Walter E. Washington Convention Center by an underground concourse. The Hyatt Place Washington DC/National Mall, the Kimpton Glover Park Hotel and the Kimpton Mason & Rook Hotel all join a full suite of established properties in the nation's capital.
In addition to boasting unmatched meeting space, Washington, DC is a city that attendees will want to explore. It's easy to bike, walk, or use the city's robust public transportation system. Many of its top attractions are free, including 16 Smithsonian museums and the awe-inspiring monuments and memorials on the National Mall.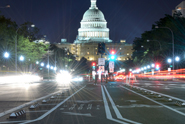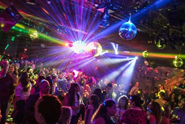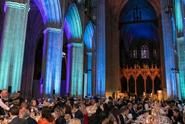 Fun Fact
: There are venues to accommodate a meeting of any size, and enough unique spaces to wow meeting-goers. Among the gems: the Washington National Cathedral, with its stunning Nave, and Arena Stage, which features three world-class auditoriums. Also joining the list in November 2017 is the Museum of the Bible, an innovative look at the history, narrative and impact of the Bible, and the International Spy Museum, which will be relocating to L'Enfant Plaza in fall 2018.

---
Sonoma County, located just 30 miles north of San Francisco's Golden Gate Bridge, offers a blend of sophistication and laid-back relaxation that's perfect for your next meeting. The area boasts 6,600 guestrooms along with meeting space, world-renowned bistros and restaurants, and more than 425 of the world's most award-winning wineries.
This memorable destination is great for meetings that range from 10 to 200 participants and there is a myriad of options for the meeting professional: seaside sites that encourage creativity and team building, and cozy inns or larger venues with flexible meeting space. Check out their meetings video:

Sonoma County can be reached via direct air service on Alaska Airlines, American Airlines, or United Airlines into the Charles M. Schulz – Sonoma County Airport (STS), named after long-time Santa Rosa resident Charles M. Schulz (creator of the "Peanuts" comic strip).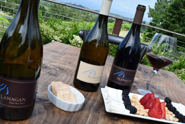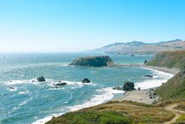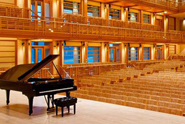 UPDATE
: Sonoma County tourism businesses are open for business! More than 90 percent of Sonoma County is not affected by the Northern California fires. There are no road closures in tourism areas in Sonoma County.
Fun Fact
: Sonoma County offers unique meeting and event venues including wine caves and elegant estates.
Special Offer: Sonoma County Tourism offers an incentive to enhance your meeting program in Sonoma County!
The Sonoma County Incentive Program offers meeting professionals a cash incentive to book business in Sonoma County. Meeting Planners who book and actualize their first meeting in Sonoma County could receive a cash payment to the hotel master account. Contact your Global Cynergies Account Executive for details and terms and conditions.


---
The Pierre, a Taj Hotel, located in New York overlooking Central Park, is the iconic U.S. flagship of Taj Hotels. With its distinctive design, superb location, and outstanding service, The Pierre is regarded as one of the world's finest luxury hotels. The Pierre offers outstanding personal service complemented with the charm and comfort of a European residence.
This landmark hotel offers a variety of multi-functional meeting spaces and boardrooms spanning over 20,000 square feet. The dedicated events team specializes in coordinating a variety of corporate events including both large-scale and intimate meetings. From small private receptions to a 700-person stakeholder presentation, the team at The Pierre can create a uniquely impactful experience for your attendees.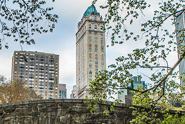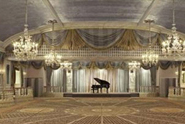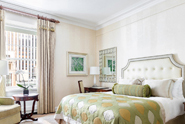 Hotel Stats
:
• 140 guestrooms and 49 suites
• 9 meeting rooms with approximately 20,000 square feet of space
• Accommodates up to 800 in banquet style, 300 in classroom and 1,500
for a reception

Fun Fact: The Pierre's beautiful ballroom hosts many society events each year including about 80 weddings, and the Cotillion Room is where the tango scene in "Scent of a Woman" was filmed.



---
At the Radisson Blu Alcron Hotel in Prague, guests are transported to a different time, captivated by marble floors, soaring ceilings and antique lighting. The stylish charm of this gorgeous property is complemented by modern amenities like air conditioning, free high-speed Wi-Fi and LCD televisions. The hotel has a premier central location, lying in close proximity to the Charles Bridge, Wenceslas Square and the Prague Castle.
Whether you are hosting a business conference or gala celebration in Prague, the Radisson Blu Alcron's meeting rooms and range of services make it the ideal setting. The conference rooms come equipped with free high-speed Wi-Fi, videoconferencing capabilities and DigiChart innovative technology. For corporate conferences, this hotel also includes a business center, personalized menus prepared by experienced chefs and a dedicated meetings and events coordinator.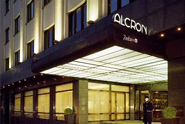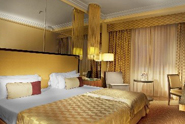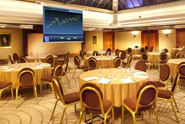 Hotel Stats:
• 204 guestrooms
• 10 meeting rooms with 5,850 square feet of space
• Accommodates up to 130 banquet, 120 classroom and 200 reception
Fun Fact: Radisson Blu Alcron offers customized room key cards for groups.
Special Offer: The Radisson Blu Alcron is offering accommodation rates from 3500 CZK for Nov/Dec 2017 and 2900 CZK for Jan/Feb 2018. Rates are subject to availability, inclusive of breakfast and exclusive of VAT at 15%. Contact your GC Account Executive for special daily delegate pricing!

---
The St. James' Court, a Taj Hotel is the perfect setting for a meeting of minds, a convergence of creative thinking, or a celebration of milestones and success. The central London location, fully equipped conference and meeting spaces, well-appointed guestrooms and suites, and proficient staff are why most patrons considering this hotel for conferences or meetings approve resoundingly.
The St. James' Court offers perfectly appointed conference rooms and suites with various breakout areas, each featuring complimentary Wi-Fi, state-of-the-art technology and other business services including secretarial support and conference phones. Of the many distinguishing features that add up to a regal experience, the most compelling is the award-winning courtyard. The ornate Victorian fountain and pillars surrounded by eight townhouses makes a perfect backdrop for any event.
The St. James' Court will be undergoing a refurbishment until May 2018. The newly designed bedrooms will be more stylish, spacious and contemporary. They will also be updating their wellness center, installing a modern gymnasium for guest use and upgrading some of the smaller event rooms.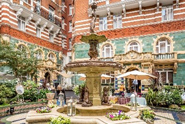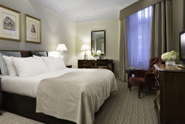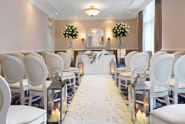 Hotel Stats:
• 338 guestrooms
• 17 meeting rooms with 4,000 square feet of space
• Accommodates up to 140 banquet, 180 classroom and 300 reception
Fun Fact: At the St. James Court, a Taj Hotel, you can upgrade your break to a range of themed afternoon teas including Alice in Wonderland, Sherlock Holmes and the new luxurious Jasmine Indian Afternoon Tea for something a little different and decadent for your delegates and guests to enjoy.
Special Offer: Book a group by 31MAR18 to consume by 31AUG18 for a minimum of 10 delegates and receive:

• A complimentary upgrade on mid-morning & mid-afternoon tea/coffee breaks
to a deluxe package
• One complimentary room for every 30 rooms booked per night
• Complimentary upgrade (subject to availability) for up to 3 delegates



Contact your GC Account Executive or email us at info@globalcynergies.com to learn more about how you can host your next meeting or event at one of these great properties.