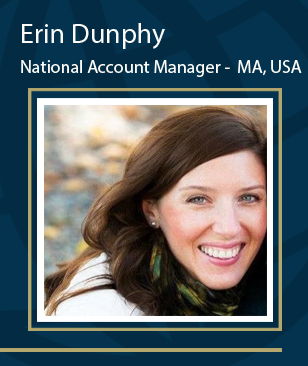 TEAM MEMBER SPOTLIGHT
---
ASKED & ANSWEREDYou left full-time employment to raise your son and work from home; how has that worked out for you?
I left my full-time job not knowing what was next for me and that was hard. I was sad because I felt like I was losing my identity as a planner, but I knew I couldn't go back to a crazy schedule involving so much travel. My role at GC allowed me to continue using my skills as well as add a different dimension to my career.
What do you enjoy doing in your spare time? I'm low on spare time at the moment, but a few years ago I took a class on Transcendental Meditation. It's not something I practice as much as I should, but if I have a spare 20 minutes I always try to meditate.
Any tips for moms who may want to have more of a work/life balance? Make time for yourself and your business (which can sometimes be the same thing). For example, when I get my hair done, I take my laptop and work at the same time. To change up the famous quote: with great flexibility comes great responsibility. It's easy to get on a roll being a mom, but you have to find a way to pull yourself out of mom mode and work or do something for yourself.
Did you grow up in Massachusetts? What brought you there? I grew up in Massachusetts, went to college in New York and then came back. My family lives in Massachusetts and I always wanted to raise my kids close to them. So unless everyone wants to pick up and move, I'll be here for a while longer.


SPECIAL INTEREST
---
How was your transition from being an event manager to now working on the "other side"? What challenges did you have to overcome?
After being an event manager for so long, I never thought I'd be able to have the flexibility of working from home while still continuing to use my event planning skills. In the beginning, the biggest challenge for me was realizing that I wasn't going to be executing the event I was sourcing. Over time I've realized that it's freeing in so many ways to only be on the front end. I am still trying to overcome the P word – Prospecting. Recently, at a GC team meeting, one of the hotel salespeople said that she doesn't prospect, she discovers! Reframing the thought of prospecting was helpful and has inspired me to do more discovering.

TESTIMONIAL:
"At a time when I thought I was pausing my career, GC allowed me to actually broaden my career horizons. I'm thankful to have joined such a great organization! I love working for a company that offers so much flexibility and support, and is so well respected in the industry."