Cool and chic is the best way to describe the EPIC SANA Algarve, a five-star resort located on the beach in Albufeira, Portugal. The prime location with direct access to the beach, coupled with outstanding service, makes this a successful meetings and events venue. Offering 19 acres of greenery, this 229-guestroom hotel is located about 40 minutes away from Faro International Airport and 2.5 hours from the city of Lisbon. EPIC SANA Algarve consists of 13 meeting rooms spanning 19,900 square feet of indoor space with natural light along with over 10,750 square feet of outdoor space which can be adapted to fit your needs. The flexibility of the space enables this hotel to host anything from conferences to cocktail parties to exhibitions, and even car launches!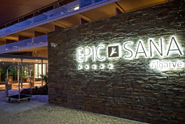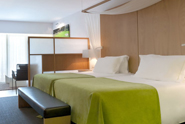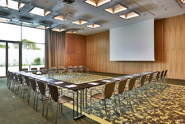 Fun Fact:
EPIC SANA Algarve was recognized as Europe's Leading MICE Hotel at the 2016 World Travel Awards.
Special Offer: Receive a rate of €160 per person in a double room or a rate of €205 per person in a single room from 01-30NOV17 and 02JAN-31MAR18 along with the following benefits:
• Use of single or double room "Run of the House" on a Bed & Breakfast basis
• Welcome drink upon arrival
• Set-up and use of a plenary meeting room
• Meeting room stationary (notepads, pens, mints, integrated projector, screen
and sound system with 1 microphone and mineral water)
• Set-up and use of 2 breakout rooms (including notepads, pens, mints
and mineral water)
• 2 coffee breaks
• Lunch including drinks (mineral water, soft drinks and EPIC SANA
wine selection)
• Free Wi-Fi
• 5% of the guestrooms will be upgraded to suites
• Disco set-up (sound, lights, stage and dance floor) for one evening
(DJ not included)

The EPIC SANA Lisboa is a modern, five-star hotel located in the center of Lisbon, just a short distance from the Marques do Pombal and five miles from the Lisbon Portela International Airport. This property offers 311 guestrooms, 3 restaurants & bars, a Sayanna Wellness Spa and an in-house garage. There are 13 meeting rooms plus a ballroom, with a total of 18,945 square feet of space, natural daylight, complimentary high-speed Wi-Fi and basic AV equipment. The meeting space occupies two floors with capacity for up to 1,300 guests and is perfectly adaptable, allowing for a variety of events such as conferences, cocktail receptions, exhibitions, workshops and private parties.
According to Judy Henrich, Director, Recruitment and Industry Relations:
"Our team had the opportunity to stay at this property and it was a GREAT experience – well appointed, great service and the food was amazing!"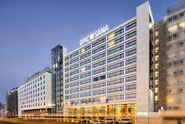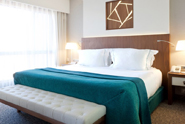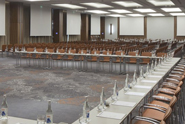 Fun Fact:
There is a driveway linking directly from the garage to the meeting rooms.
Special Offer: Book a group with a minimum of 150 guestrooms within 2017 and receive the following benefits:
• Free Wi-Fi
• Welcome drink upon arrival
• Complimentary office
• AV equipment build in
• Meeting room stationary
• 6 complimentary upgrades per night
• 7% reduction on food & beverage
• 15% reduction on room rates

Overlooking the Tagus River and Parque das Nações, the Myriad by Sana Hotels offers 186 rooms (150 deluxe rooms, 26 premium rooms, 9 suites and 1 presidential suite), all with complimentary Wi-Fi. The Myriad has 3 meeting rooms within the hotel which range from 775 to 3,370 square feet of space, as well as the beautiful River Lounge with gorgeous views of the Tagus River. This hotel is also connected via a glass bridge to the Myriad Crystal Centre which offers 7 meeting rooms on the ground floor with a removable wall system that allows up to 7 different room arrangements with specific layouts for various types of events. An outdoor deck area and 3 boardrooms are also available at the Myriad Crystal Centre.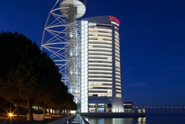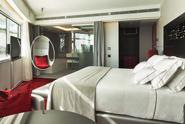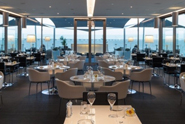 Fun Fact:
Cigar lovers have a dedicated space at the River Lounge: the Cigar Lounge, which offers an eclectic selection of cigars and cigarillos.

In the heart of the city, SANA Lisboa Hotel offers excellent access to public transportation and is ideally located for exploring the best that Lisbon has to offer. SANA Lisboa Hotel has 287 rooms decorated in a classic-modern style, creating an ambience of comfort and tranquility. Enjoy the magnificent views of the old city with the Baixa Pombalina houses, the Tagus River and the greenery of Parque Eduardo VII. There are 15 meeting rooms, 6 with natural light, which can accommodate up to 340 people. All meeting rooms have wireless internet and total blackout capabilities. This hotel also boasts cutting edge audiovisual technology, moveable walls and air conditioning with individual controls.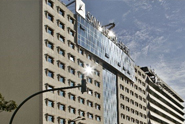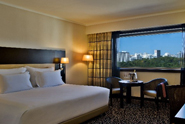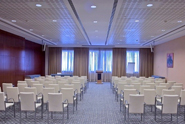 Fun Fact:
Guests staying in the executive level rooms receive various amenities including free parking, VIP treatment, a PlayStation 4 with various games available and more!

The SANA Malhoa Hotel, centrally located in Lisbon, is ideally situated close to various access routes, public transportation and business areas. The hotel boasts contemporary décor and comfortable accommodations offering an atmosphere of relaxation and well-being. There are 185 rooms with modern-style décor that combines harmonious colors with quiet areas in an elegant and inviting environment. The hotel lobby bar and lounge/terrace offers live music and in the Mediterrâneo restaurant you can enjoy a wide range of possibilities inspired by Portuguese and Mediterranean tradition.
The SANA Malhoa Hotel also offers just the right atmosphere for focused, creative events. There are 7 meeting rooms with a total of 5,974 square feet of space offering complimentary Wi-Fi, air conditioning and the latest generation of audiovisual equipment. The moveable walls allow for capacities ranging from 10 to 300 guests and lunches, coffee breaks, dinner parties and cocktail receptions can be set up outside in the foyer, restaurant or lobby bar/terrace.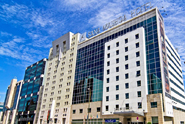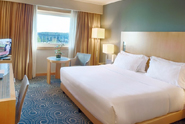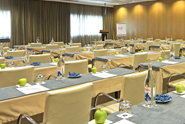 Fun Fact:
Guest suites are located on the top floor and offer panoramic views over the city of Lisbon.

Strategically located between the Lisbon Airport and downtown, the SANA Metropolitan Hotel enjoys excellent access and proximity to the public transport network, including several metro and train lines. Only 10 minutes from the Marquês de Pombal square and Lisbon's downtown district, this 315-guestroom property enjoys a privileged location near the main football stadiums, shopping centers and university area of Lisbon.
SANA Metropolitan Hotel offers two whole floors of dedicated meeting and event space. There are 12 function rooms with terraces or natural light, a total area of 18,836 square feet and room for up to 800 people in the same space, always with complimentary Wi-Fi access. Flexibility and adaptability are keywords at the SANA Metropolitan Hotel. From small meetings to medium size conferences and congresses, from lunches and business dinners to gala dinners and sunset cocktails, all is possible at the SANA Metropolitan Hotel.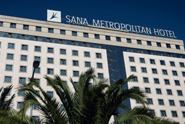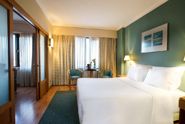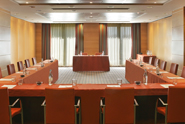 Fun Fact:
The Wall Street Bar, modeled after New York City's Wall Street, offers live piano music to set the mood and relax after a full day of work.
Special Offer: Enjoy the Day Delegate Package at the rate 49EUR through 31MAR18 (minimum of 10 attendees; maximum of 80) and received the following benefits:
• Free welcome reception (if DDR Package is booked for 2+ days)
• Meeting room with natural daylight
• Beamer, screen, flipchart and notepads
• Wi-Fi
• Waters and soft drinks
• Morning and afternoon coffee breaks
• Coffee station in the meeting room with unlimited tea, coffee and cookies
• Lunch buffet at the hotel restaurant (drinks included: wine, soft drinks, water
and tea or coffee)
• Dedicated Event Hostess
• Legal VAT included


Contact your GC Account Executive or email us at info@globalcynergies.com to plan your next meeting or event at one of these amazing properties and take advantage of their special offers!