DOMINICAN REPUBLIC
Barcelo Bavaro Grand Resort, located in the Dominican Republic on two miles of white sand beach, is an all-inclusive complex featuring two hotels on one property: Bavaro Palace and Bavaro Beach & Convention Center. There is a combined total of 1,991 guestrooms along with 50 meeting rooms/breakouts, 14 themed restaurants, 16 bars and a multitude of sports activities, pools, nightclubs, shopping and daily shows along with many other wonderful facilities and activities available.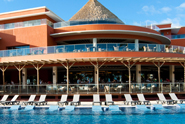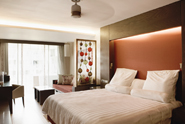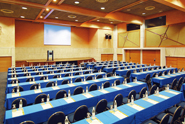 Fun Fact:
Barcelo Bavaro Palace features a Club House Entertainment District, 24-hour sports bar, 24-hour casino, world-class spa and much more for your attendees to enjoy!
Special Offer: Book a group throughout 2017 and receive the following:

• Private check-in
• 1 complimentary room for every 25 paid (maximum of 10)
• 1 upgrade to the next room category for every 35 guestrooms (unlimited)
• 1 complimentary welcome reception "chef's choice"
• 1 complimentary group dinner "chef's choice"
• Basic internet in the guest rooms and meeting rooms
• Complimentary meeting rooms (subject to F&B purchase)
• Golf: 1 complimentary green fee for every 2 nights of your stay
(Golf Cart Compulsory)
• 15% discount on spa treatments

Occidental Punta Cana is a Spanish-style mega resort with modern furnishings and decor in a relaxed tropical setting. The resort is located on the most celebrated beach in the Dominican Republic and is just 25 minutes from the Punta Cana International Airport. There are 865 guestrooms and a conference hall with 6 meeting rooms totaling 8,000 square feet. Guests who are staying at the Royal Level category or are members of Occidental First Club receive complimentary Wi-Fi in their package.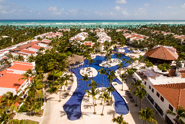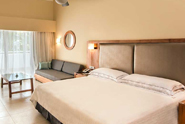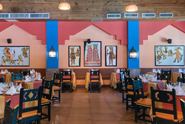 Fun Fact:
Occidental Punta Cana is home to one of the most iconic disco nightclubs in Punta Cana: Mangu Disco.
GUATEMALA
The Barcelo Guatemala City hotel is a fantastic 5-star urban hotel strategically located within the main business area of Guatemala City, surrounded by restaurants, stores and entertainment areas. This property is only 1.5 miles from La Aurora International Airport and less than 3 miles from the historic center of Guatemala. With 397 guestrooms, all of which have free Wi-Fi, and 25 meeting rooms with space for up to 3,000 attendees, this property is an ideal city hotel for meetings and events. Their services can create the perfect atmosphere for any business meeting or social gathering with ample settings and the most modern culinary concepts.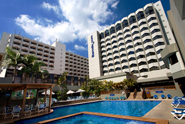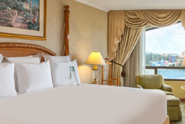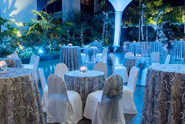 Fun Fact:
La Pergola Grill & Bar provides a relaxed and pleasant atmosphere where up to 125 guests can enjoy a delicious meal seated by the hot tub or heated swimming pool.
Special Offer: Receive a rate of $159 to $179 along with the following benefits throughout 2017:

Guestroom:
• Rate per night in single or double room with balcony (1 King or 2 double beds)
• Welcome drink at the lobby bar upon arrival
• Full breakfast buffet at La Vista Restaurant
• Free Wi-Fi
• Daily coffee, tea and bottled water in each room
• Maximum of 2 people; 3rd person will be subject to a $45 charge
Meeting:
• Complimentary meeting rooms
• Daily buffet theme lunch at La Vista Restaurant
• AM and PM coffee breaks
• AV package (screen, projector and flip-chart with markers)
• Minimum of 10 people
MEXICO

The Barcelo Huatulco hotel, located in the state of Oaxaca on Mexico's Pacific Coast, is a recently renovated all-inclusive hotel. Its 351 guestrooms are decorated in warm colors and feature all the necessary services you need to feel at home, while also being just a few steps away from the sea with unbeatable views of the bay or the hotel's spectacular gardens. The Premium Level rooms have been completely renovated and add a special touch to your attendees' stay.
The hotel boasts 13 spacious meeting rooms which can accommodate up to 1,000 people. In addition, the hotel features 6 restaurants and various entertainment possibilities such as tennis courts, kayaks, mini golf and kid's areas. The hotel features 4 bars which are located by the pool as well as in the lobby, the theater and the original Mexican cantina which offers live music.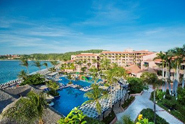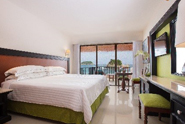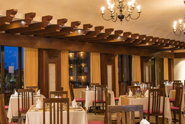 Fun Fact:
Barcelo Huatulco is the only hotel in Huatulco with a water park, the Barcy Water Park.
Special Offer: Book your next event at Barcelo Huatulco and receive a 2-course dinner or 3-hour cocktail reception throughout 2017. Also receive up to 500USD per room per stay on various resort amenities.

The Barcelo Maya Grand Resort, located in the Riviera Maya, is comprised of five hotels on one property: Barceló Maya Beach, Maya Palace, Maya Caribe, Maya Colonial and Maya Tropical. The Maya complex offers a total of 2,760 guestrooms which can accommodate more than 7,000 people. There are 42 meetings rooms spanning over 73,000 square feet, plus 31 outdoor areas available. The interior meeting spaces can accommodate up to 1,300 persons while the exterior areas can accommodate up to 5,000 people.
The Maya complex has demonstrated exemplary standards of excellence ranging from facility quality to excellent meeting spaces and technical support, plus a breadth of resources. Barceló Maya Grand Resort is a great option to ensure successful events, incentives and pre/post-convention activities of any size.
According to Doug Sellers, GC Account Manager – TX, USA:
"The Barcelo Maya Grand Resort is situated approximately 46 miles south of Cancun International Airport and 12 miles south of Playa del Carmen. The lobby is very open and offers magnificent views of the ocean and property grounds. Guests staying at each Barcelo Maya resort will have access to the bars, restaurants and grill & snack bars at all five sister properties."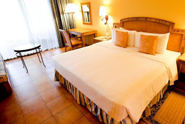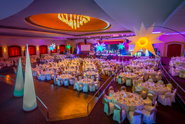 Fun Fact:
Barcelo Maya Palace has its very own Dolphinarium onsite where guests can experience and interact with dolphins by participating in activities such as diving with dolphins, underwater observation with goggles, kisses, greetings, hugs and the famous "foot push."
Special Offer: Book a group with 75+ rooms throughout 2017 and 2018 and receive the following:

• basic coffee break and lounge
• 1-hour private cocktail reception
• 2-hour private dinner with the chef's menu
• coordinator services
• private check-in
• welcome drink

Occidental at Xcaret Destination is the ideal all-inclusive resort in the Riviera Maya for your next convention or incentive program. There are 764 guestrooms all of which have recently been refurbished. There are 12 meeting rooms with more than 13,000 square feet of space as well as various breathtaking outdoor venues which can accommodate groups from 10 to 1,100 people. Unlimited meals, snacks and premium beverages are available. State-of-the-art audiovisual equipment, elegant themed parties and Wi-Fi are also available for a fee.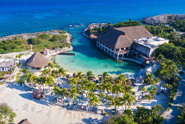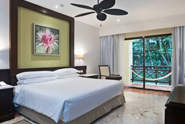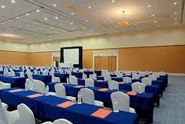 Fun Fact:
Occidental at Xcaret Destination is connected to the Xcaret eco-archeological park, a natural sanctuary with over 40 cultural attractions and exhibitions featuring Mexico's art and tradition.
Special Offer: Book a group for a minimum of 10 rooms for 3 nights and receive a complimentary 1-hour welcome reception throughout 2017 (includes international open bar).


Contact your GC Account Executive or email us at info@globalcynergies.com to plan your next meeting or event at any of these great properties!