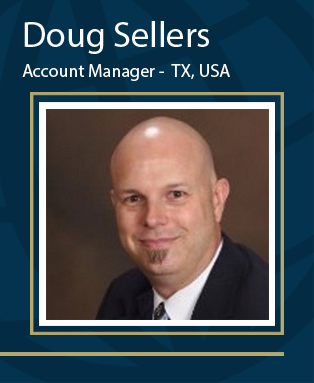 TEAM MEMBER SPOTLIGHT
---
ASKED & ANSWEREDYou are a stay-at-home dad – how did that come about?
I became a stay-at-home dad in 2015 when I began working for Global Cynergies and I LOVE it!! I told my son not too long ago, as he rode off to school on his bike, how much I love being home to watch him leave for school, to walk my daughter to the bus stop in the mornings and be home to greet them when they return.
What are some of your hobbies? I am a huge college sports fan, especially when it comes to LSU – go Tigers! I also love all things aviation; I received my Commercial Pilot's License and Instrument Rating in college. As a family, we are big foodies; we love trying out various eateries, breweries and wineries all over the world.
Were you surprised that you won the GC Spirit Award for 2016? I was very surprised, honored and blessed to be the recipient of the GC Spirit Award! I try my best to add value when and where I can. I jump at the opportunity to work on special projects, because not only do I learn from my clients, but I also learn a great deal from our GC colleagues which in turn helps me be a better partner to and for my clients.
SPECIAL INTEREST
---
How did you become involved with fostering dogs? After our Cocker Spaniel passed away in 2002, we were looking to adopt another dog and ended up finding a shelter that was not a "no-kill" shelter. We adopted two dogs there and then found an organization called Operation Pets Alive (OPA). OPA is an organization that finds short term homes for foster dogs until they can be sent to other shelters around the country for adoption. Over the last couple of years we have fostered 17 dogs…and counting!

TESTIMONIAL:
Working for Global Cynergies has been a true BLESSING for me!! There is such a wealth of knowledge and information within our team. The culture is one of family and the ability to work from home along with the freedom and flexibility we have as Account Executives is priceless!"