Sounding Off: The Smart Choice since 2008
February 2013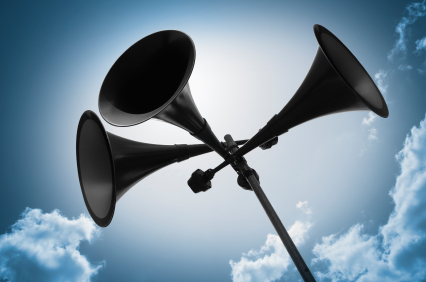 This fall the Global Cynergies team will take the time to CELEBRATE our 5th anniversary in conjunction with our annual awards presentation in Spain prior to attending EIBTM.
I say "take the time" because we have been so focused on developing a world-class organization with the highest caliber professionals, that we have spent very little time celebrating our successes along the way.
BUT, five years is DEFINITELY something to celebrate; especially in this economy, this world, this industry!
We are not where we want to be, but we have made good progress and this fall we will pause to reflect on, be thankful for, and celebrate that success.
In The Beginning…
I'd like to say I had some kind of epiphany before starting Global Cynergies, but when I came to the fork in the road and had to make a decision as to which path to take, after much prayer, reflection and consultation I decided to form the company; that and every other day a former employee was calling me asking what I was going to do next!
Starting and developing a global business is not for the faint of heart, and of course at that time, early 2008, I had no idea the bottom would fall out of the economy and we would have to get over some pretty tough obstacles before we could even get started; but with grace, hard work, perseverance, and the support of a great team of people, here we are nearly five years later!
So yes we do have something to celebrate!